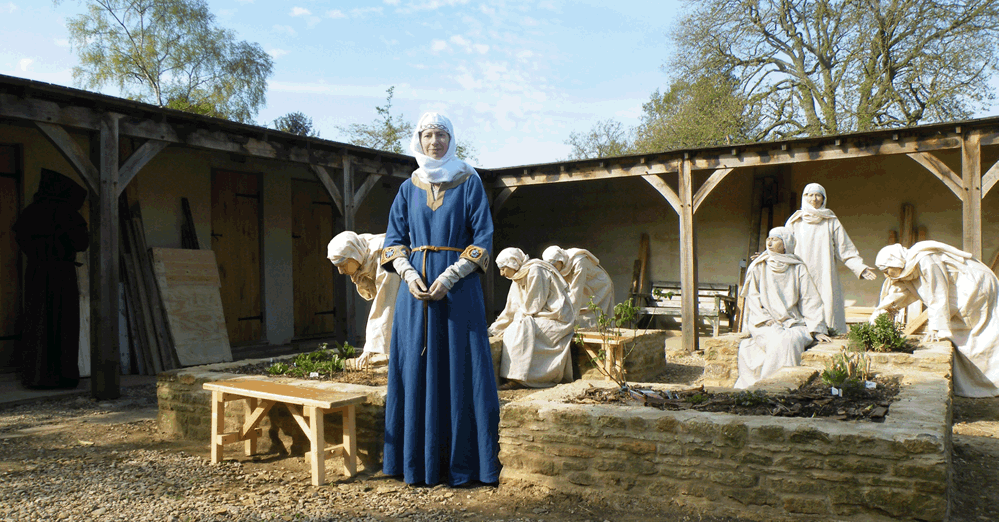 Rumwoldstow is a historic reenactment / living history project based around a fictional Anglo-Saxon monastery dedicated to our local saint Rumwold. At the project's heart are a cloister, garden and orchard located near Banbury which represent an early tenth century monastery in miniature. We're setting up a local reenactment group for crafts, living history and roleplaying. If you live nearby and are interested in getting involved, please contact us by email:
info (at) rumwoldstow.org
In our story, Rumwoldstow was refounded in 916 AD on the site of an earlier minster that was sacked by Vikings, perhaps in 914 AD. We are tracking the tenth century against modern years, so 2016 AD corresponds to 916 AD in the story of Rumwoldstow. We plan to build up resources to describe Rumwoldstow and its history, such as a founding charter and monastic rule.
In our story, Rumwoldstow is a monastery of women. The Anglo-Saxons used the word 'monastery' or 'minster' for for establishments of both men and women; they did not use the word 'nunnery'. Please note that we welcome people of any gender – there are priests, craftspeople and lay folk as well as nuns at Rumwoldstow. If you're more interested in the Vikings than Anglo-Saxons, that's fine too; there was a strong Viking presence in Mercia at this time and it's very much part of our story.
Latest posts from Rumwoldstow