Rumwoldstow is a living institution and owes its existence to the hard work of many people. There are of course monks as well as nuns here, who fulfil a number of roles including performing mass and undertaking the heavy building work.
Abbess Cyneswithe
Abbess Cyneswithe bears by chance the name of one of Saint Rumwold's own aunts. She is a widow of mature years from a minor noble house, and has been permitted by her family to refound the monastery of St Rumwold in its original location within an old Roman fort. This may be considered a foolhardy undertaking as the village was sacked by Vikings only a few years ago, and the nearby town of Northampton is under Viking rule, but the forces of Mercia have under the late, lamented Aethelflaed forced the Vikings to back off and surely all will be well with the new foundation.
Cyneswithe takes her inspiration from the earlier Anglo-Saxon tradition in which women such as Hild of Streoneshalh took an active role in the church and in political life. It is unlikely that she will accept the symbolic role of a fully cloistered nun, or entirely give up good living and secular interests. She would agree with the Abbess of Poitiers, who is reported by Gregory of Tours thus: "As to the tabulae she used to play during the lifetime of the Lady Radegund, she saw nothing wrong in it, and it was not expressly forbidden in the Rule, or in the canons".1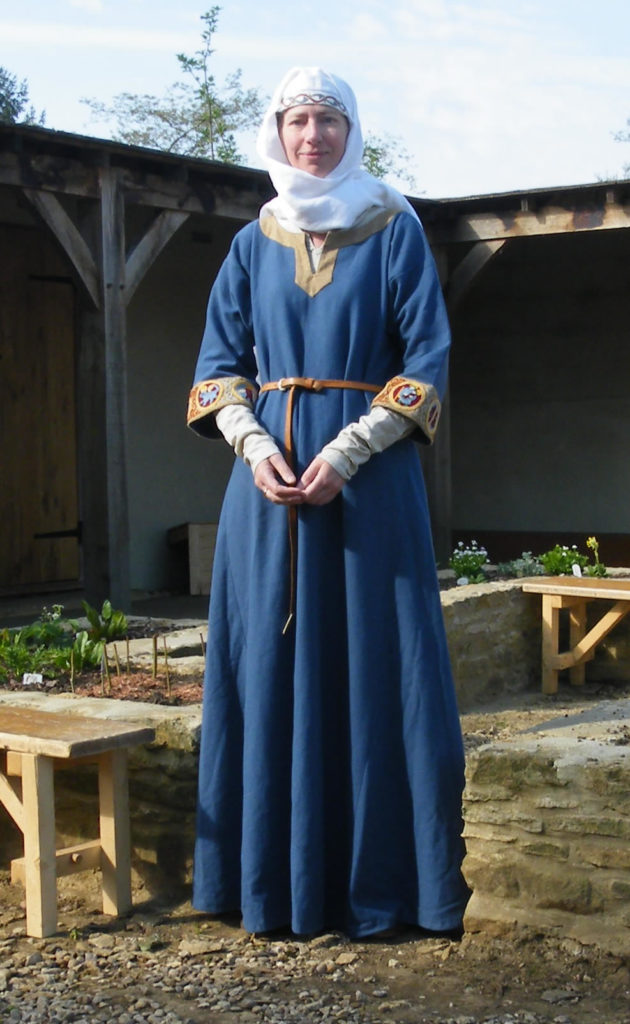 Sister Æscwynn
Sister Æscwynn is the magistra, or teacher, at Rumwoldstow. As a young woman she joined another monastery where she spent happy years serving God through prayer and developing her love of learning. However, in the 870s, for fear of attack by the heathen Viking invaders, Æscwynn's abbess moved her nuns to a kinsman's household. There they continued together in the religious life until the death of the abbess, when the abbess's kinsmen took over the monastery land and sent the nuns back to their families. Æscwynn continued her life of prayer while living in her brother's household until she was delighted to join Cyneswithe in helping to establish the new monastery at Rumwoldstow.
Æscwynn teaches the novices and younger nuns how to read both English and Latin; she also looks after the monastery's archive of documents.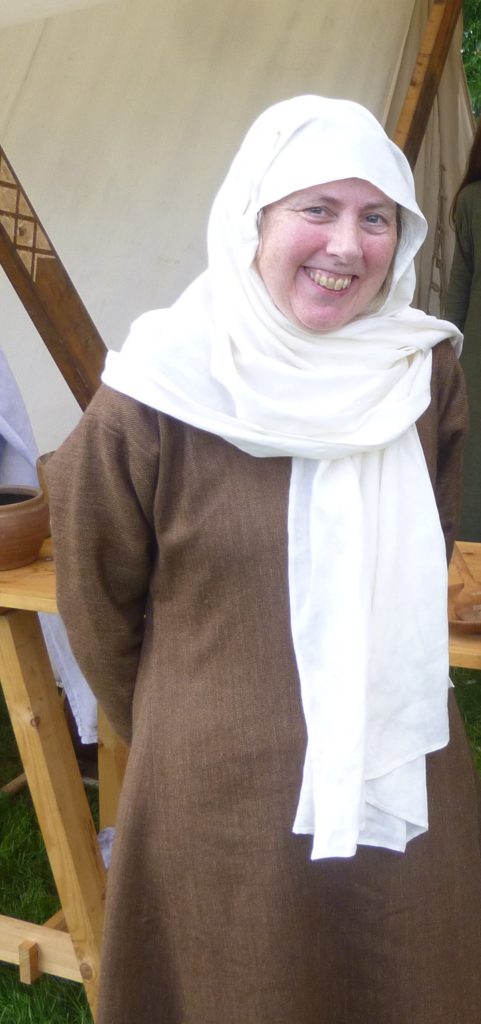 Brother Alf
Bede tells of a recalcitrant and drunken brother who refused to attend services and was only tolerated because he was an exceptionally skilful smith.2 Brother Alf is himself a skilful smith, but is he also drunken and recalcitrant? Surely not, he looks far too serious. But nothing is known of his life before he joined Rumwoldstow.
Brother Julian
Brother Julian is a man of unflagging energy and good cheer who has done more than any other to rebuild Rumwoldstow. He has cleared the garden, rebuilt Green Street (the old Roman Road heading north from the cloister gates), and dug out beds for the skirrit and grapevines.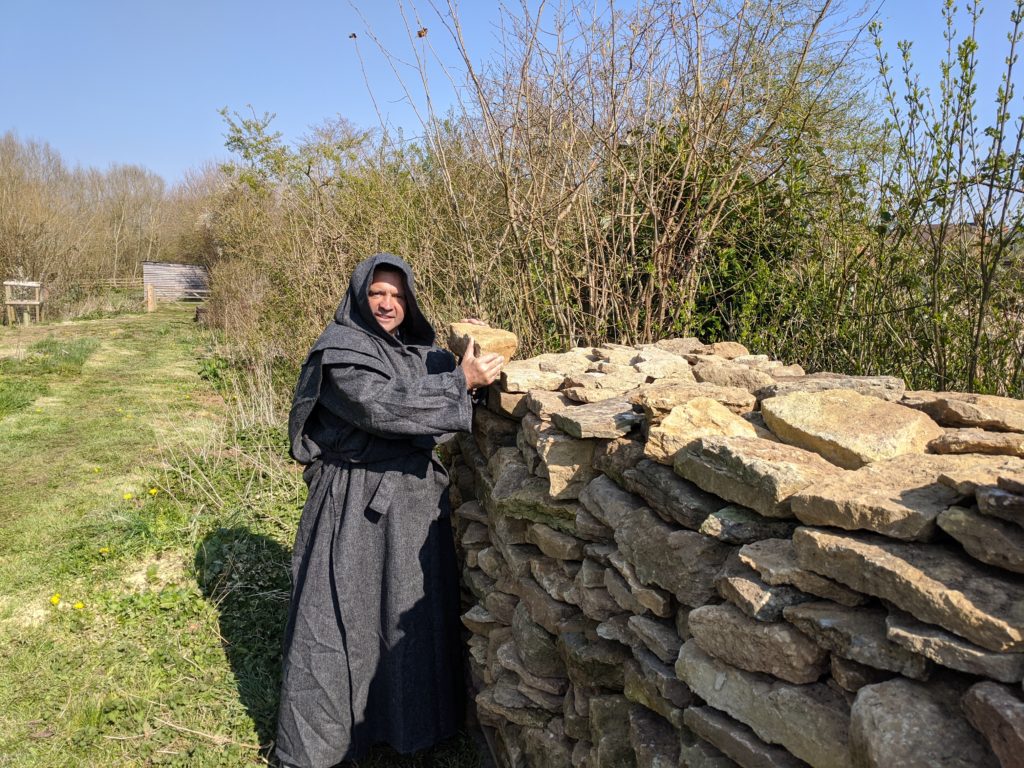 Sister Ædgyth
Footnotes
Gregory of Tours, Decem libri historiarum, X, (p242 Monastic Life in Anglo-Saxon England, Sarah Foot, Cambridge University Press 2006)