Some six years ago now, we moved to the house adjoining what is now Rumwoldstow. At that time, there were two self-seeded sycamore trees which overshadowed the walled garden almost entirely, being to the south. We somewhat sadly had them felled (we've planted other trees in more suitable locations) and one of them had a fine section of trunk that I couldn't bear to waste, so we had some guys with a mobile sawmill cut it into beams. At the time, Rumwoldstow was a very faint beginnings of an idea and we had little in the way of plan for using the beams. However, thanks to Al's hard work, they have now come into their own! He has used them to build the rafters for the central gatehouse tunnel; they are perfect, and were just sufficient for the job!
It's great to make a showpiece of timber that has travelled no more than 50m from where it grew.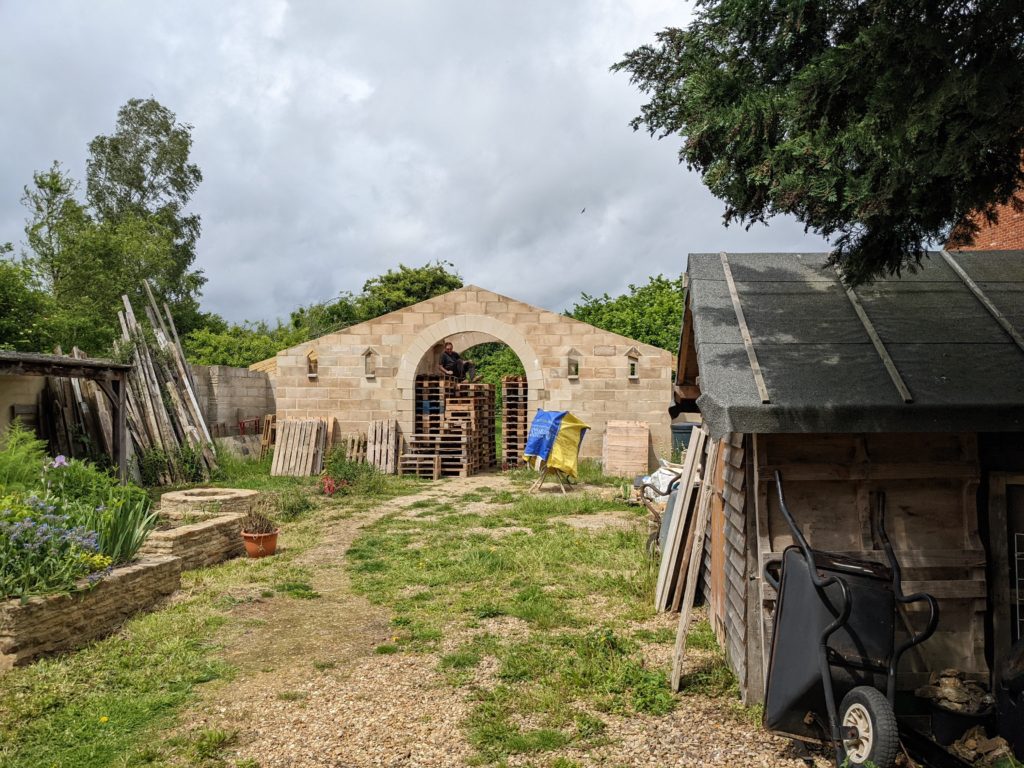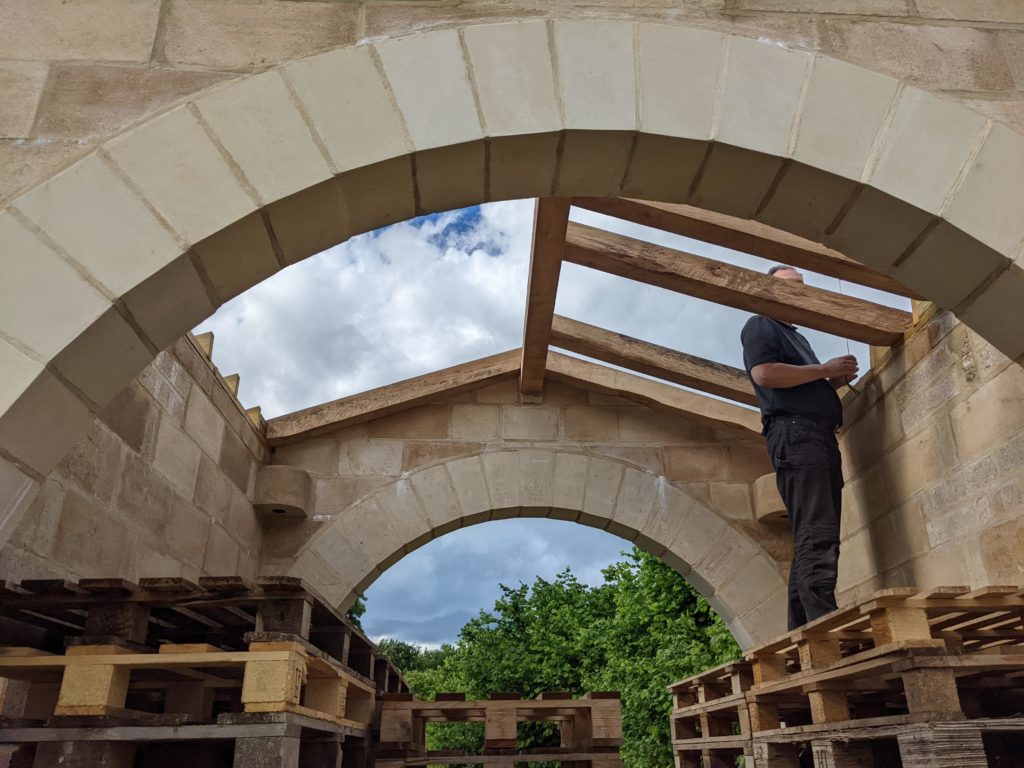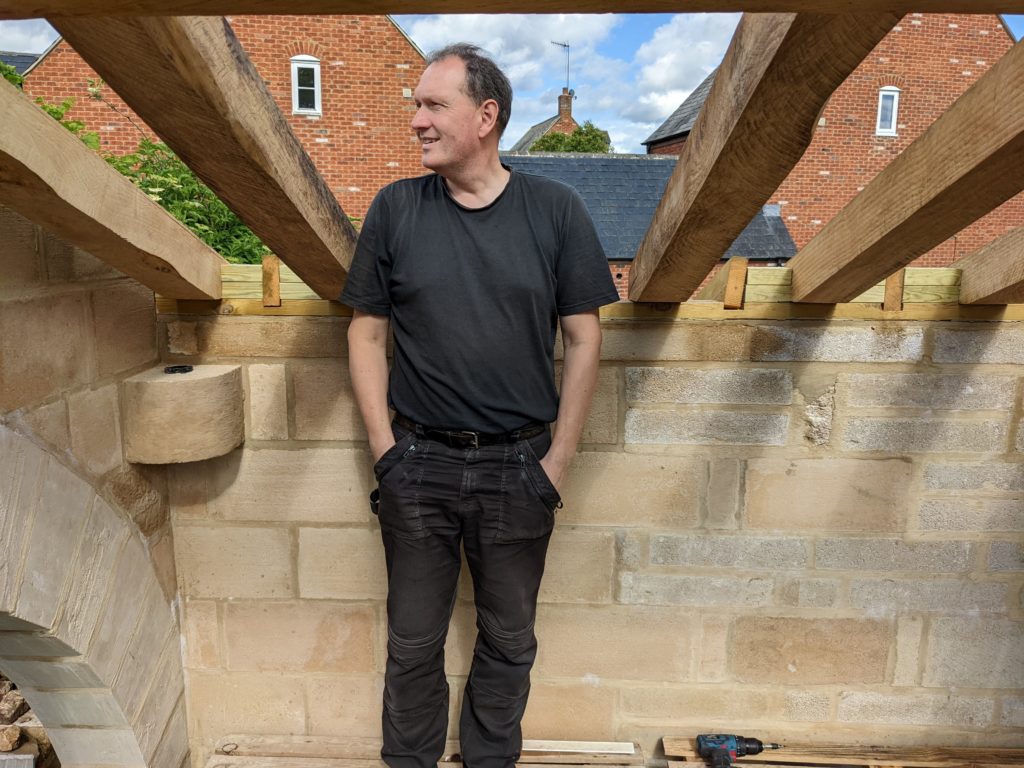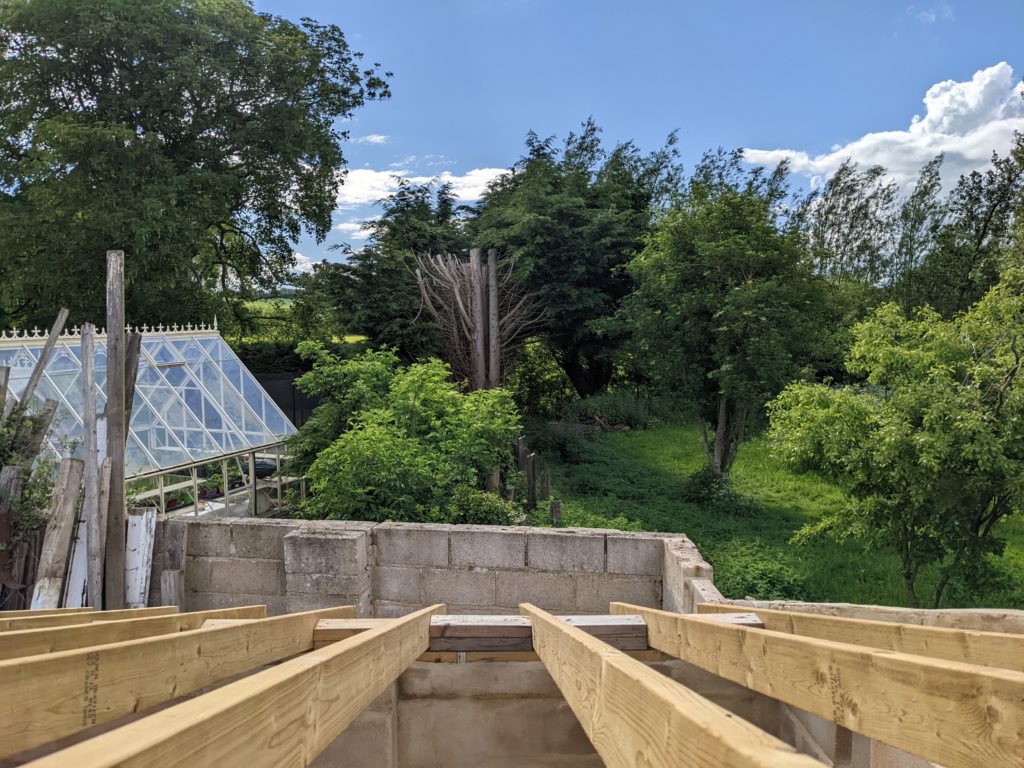 The rafters over the guardrooms to the sides of the gatehouse tunnel are ordinary timber bought from a builders' merchant. But it won't be as visible.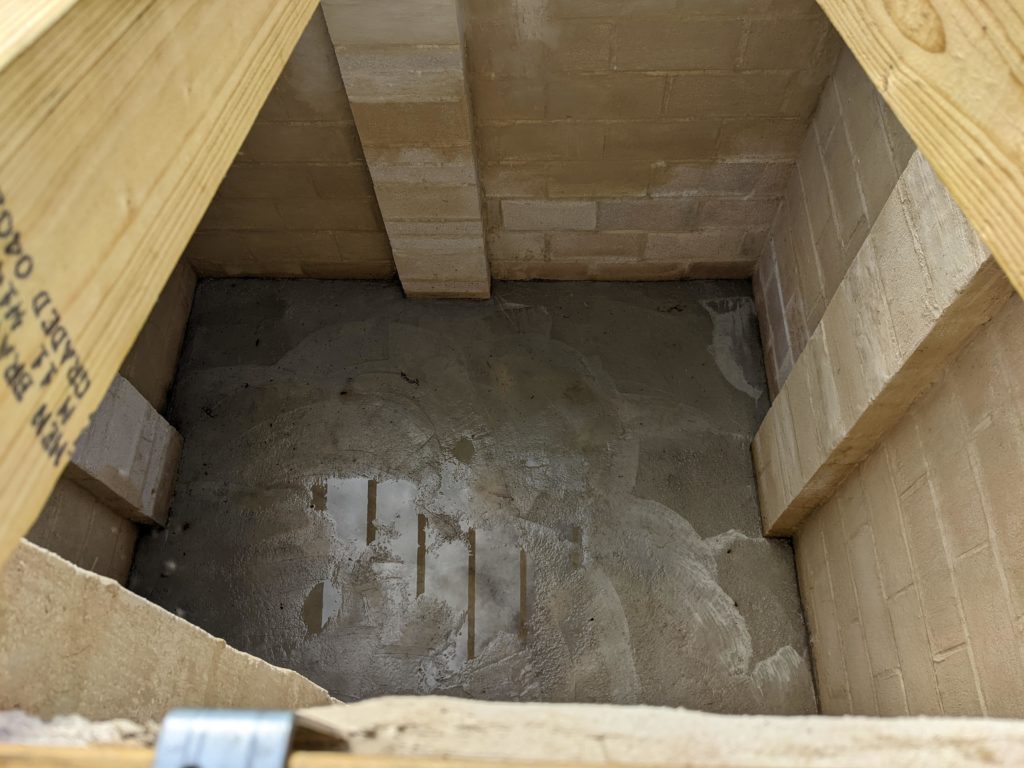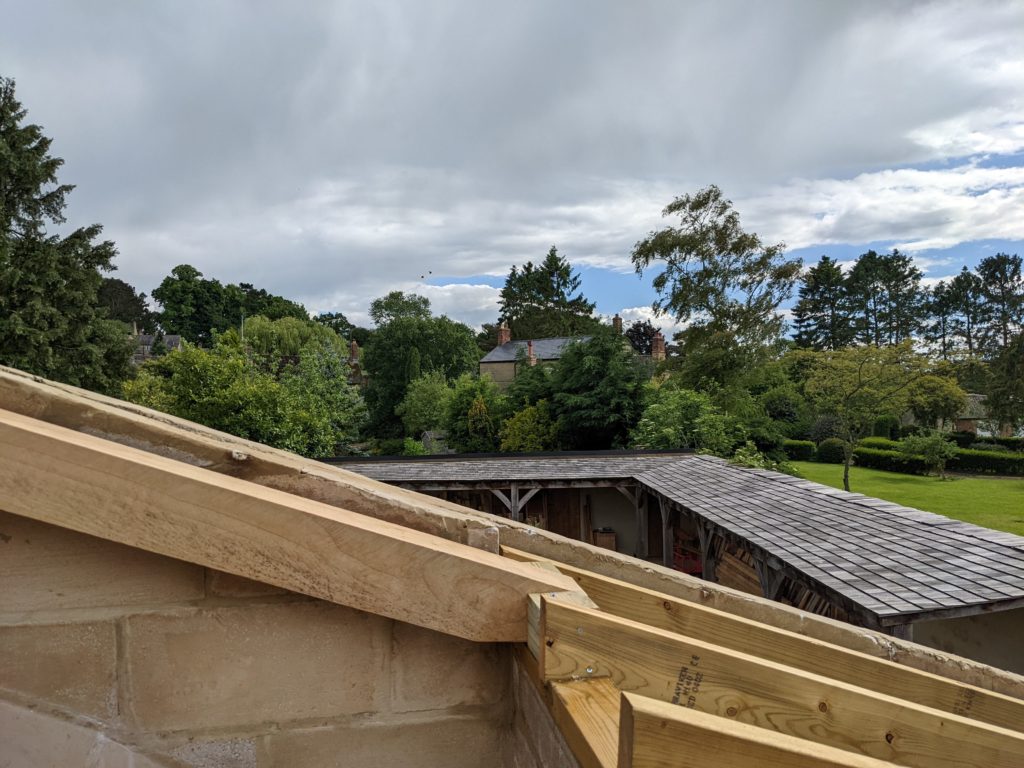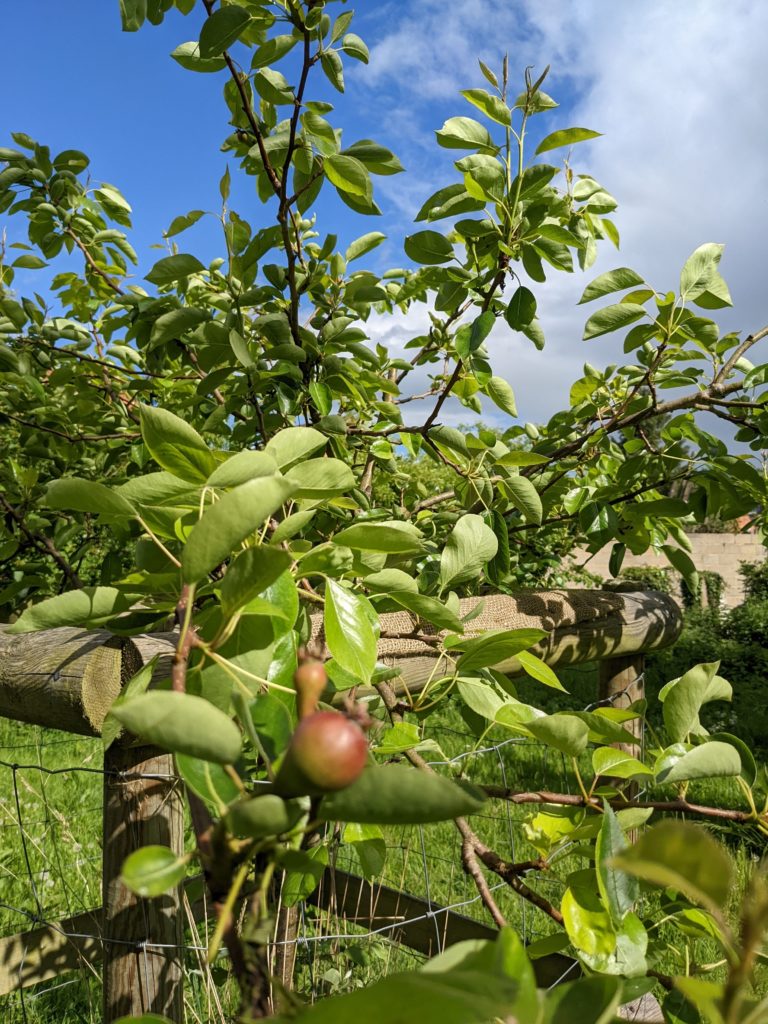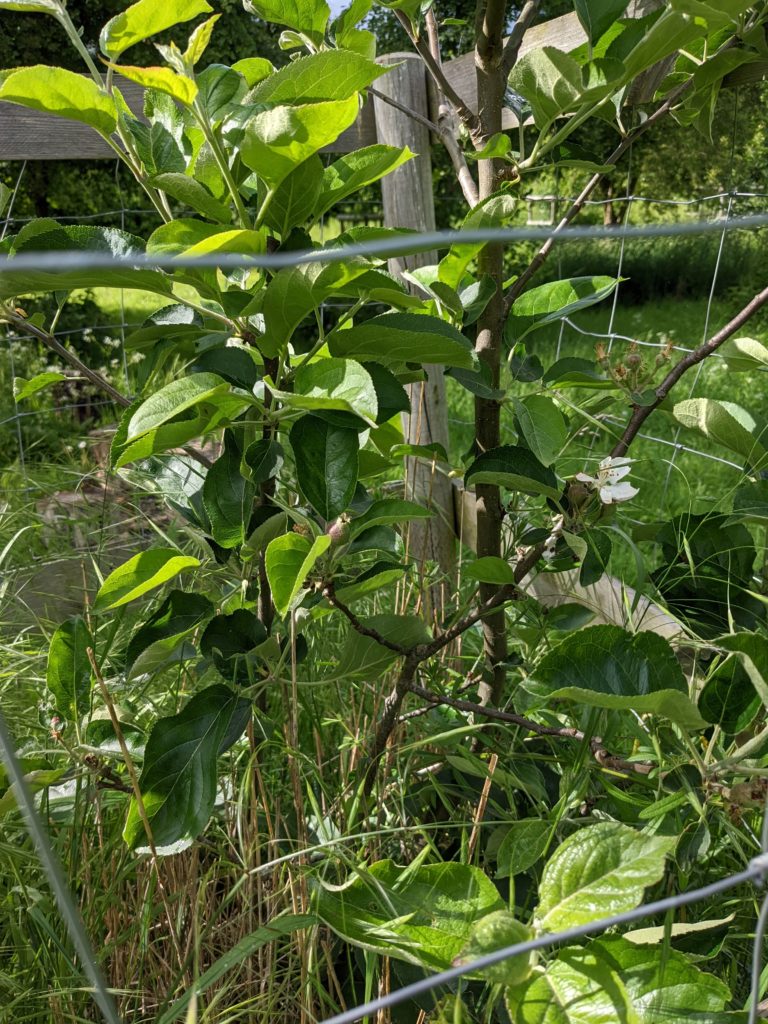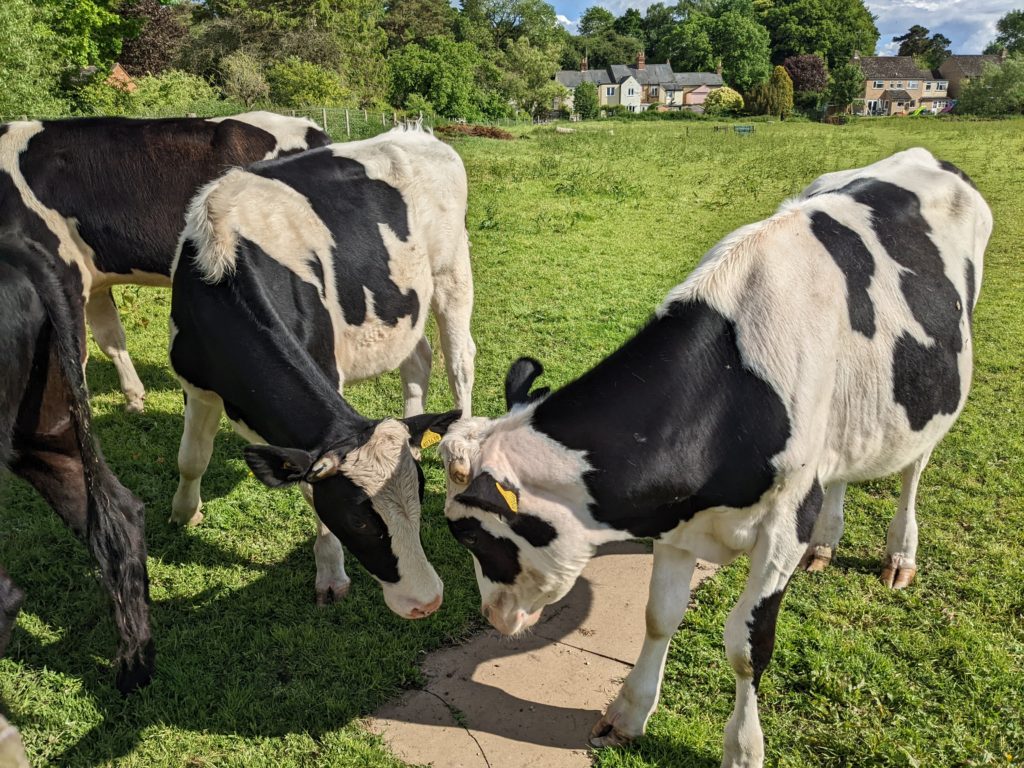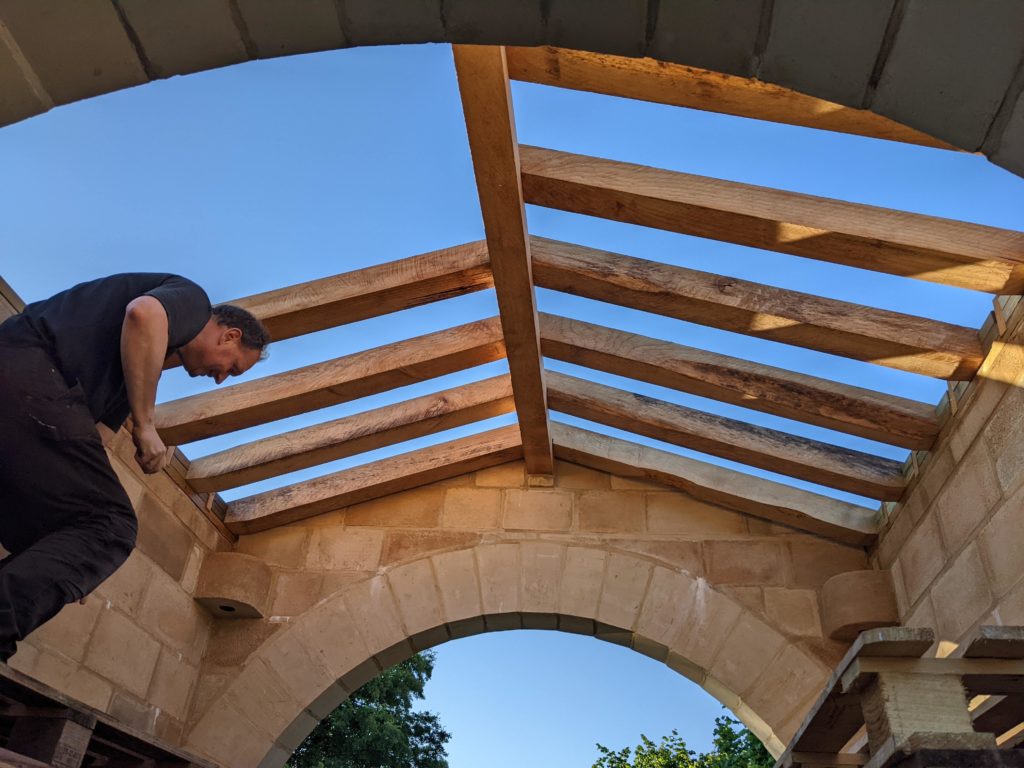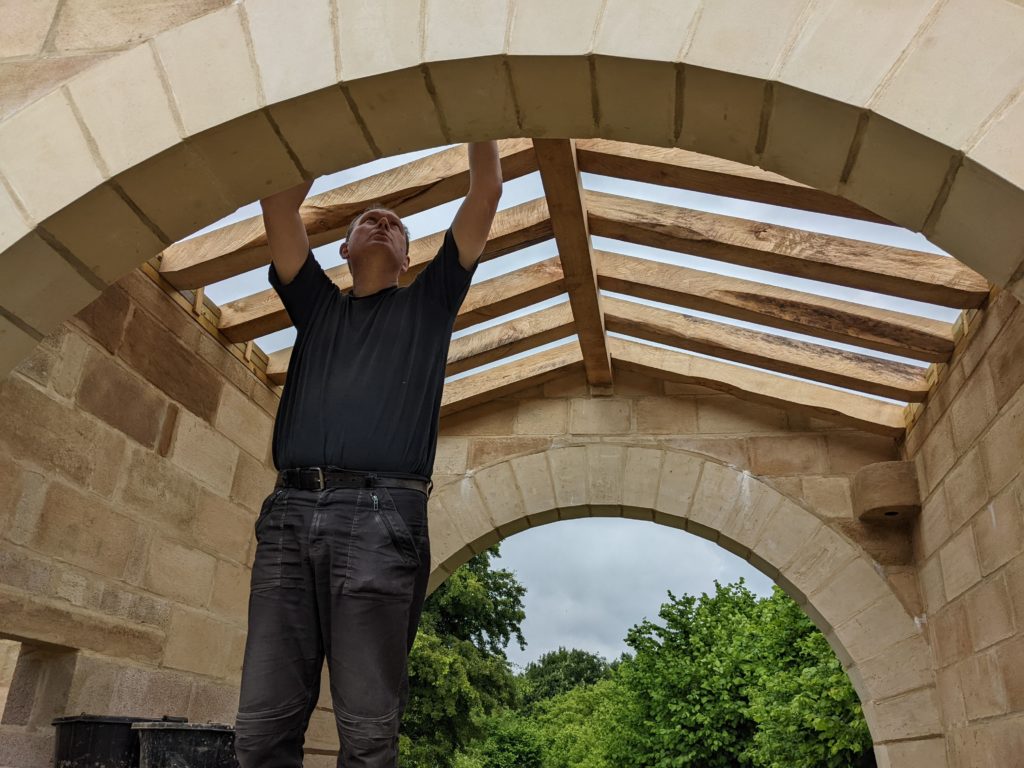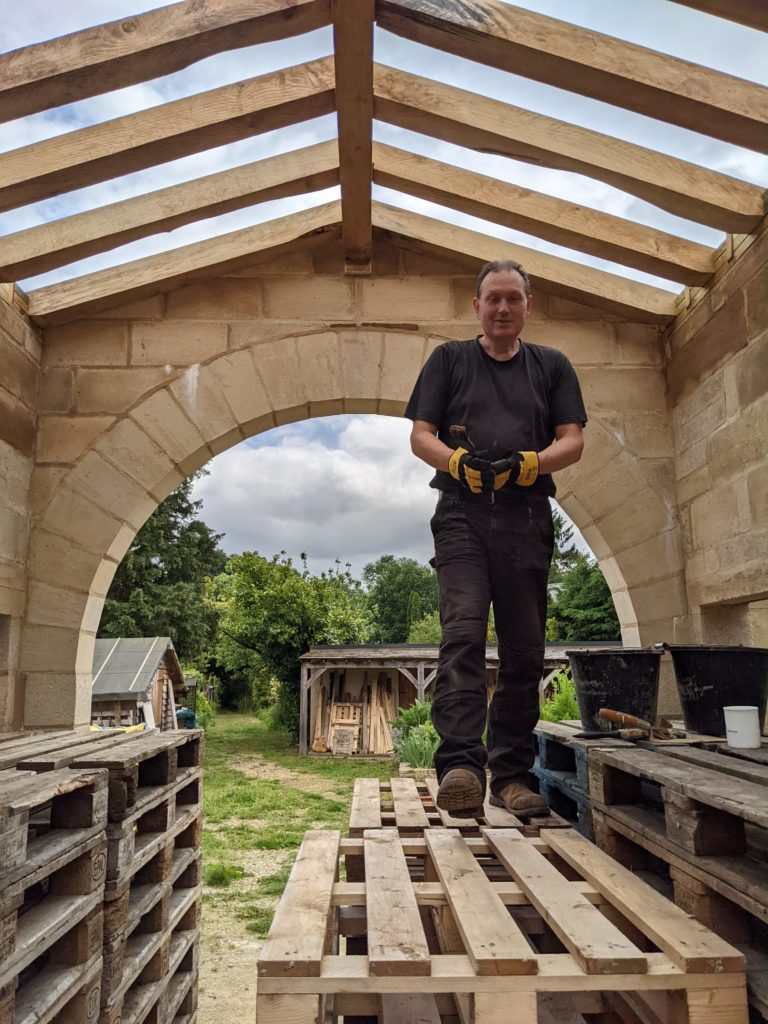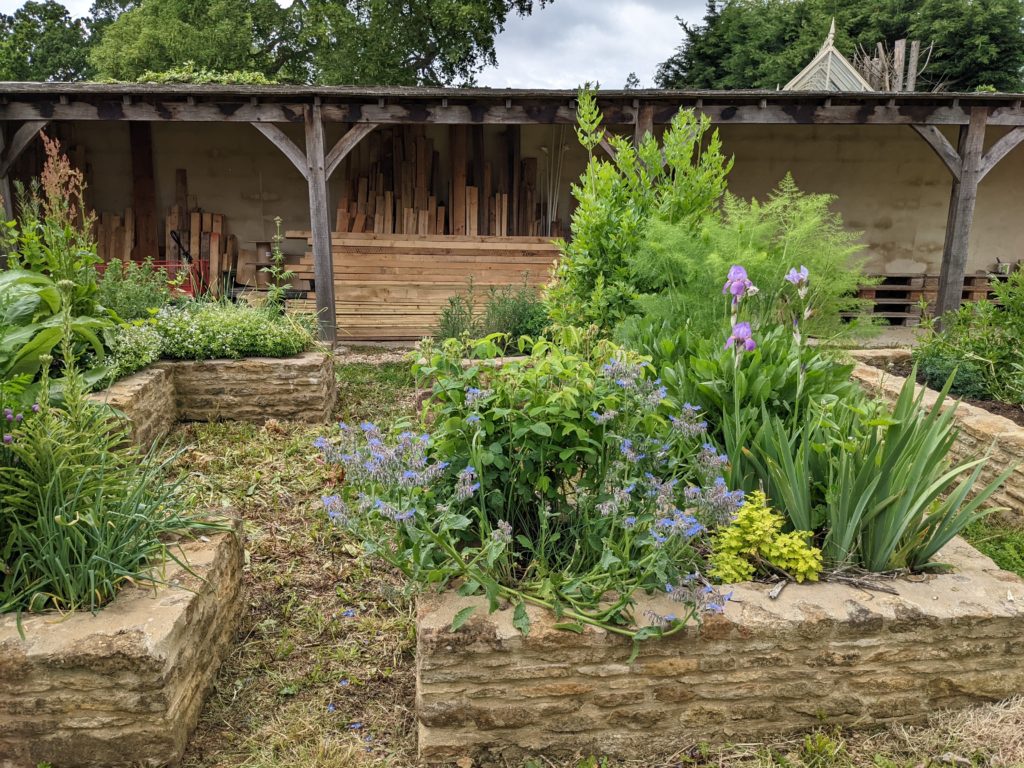 One final shot of the garden, which has been strimmed so you can actually walk around it. Slightly inauthentic borage – the Romans had it, and the later mediaevals, but I don't know of evidence of it in the tenth century. But it's covered in bees. The Iris Germanica didn't flower last year, apart from one randomly white blossom, but the plants have filled out excellently and we have some nice purple flowers.