My asparagus crowns arrived in the post so I read up instructions on t'internet and dug out some little trenches for them. I found space for six in the Bed of Brother Julian. Below you can see four of the crowns laid out, with two already buried. Very tentacular. Apparently, when the shoots start to appear, I should add more soil to give them another 5cm of cover.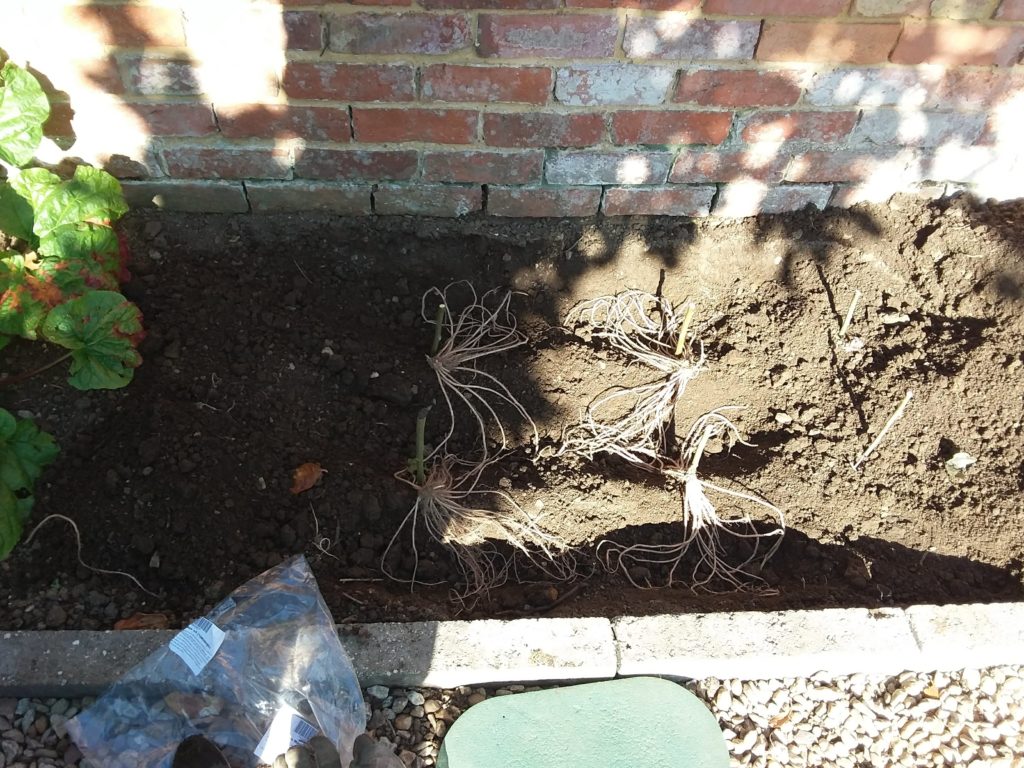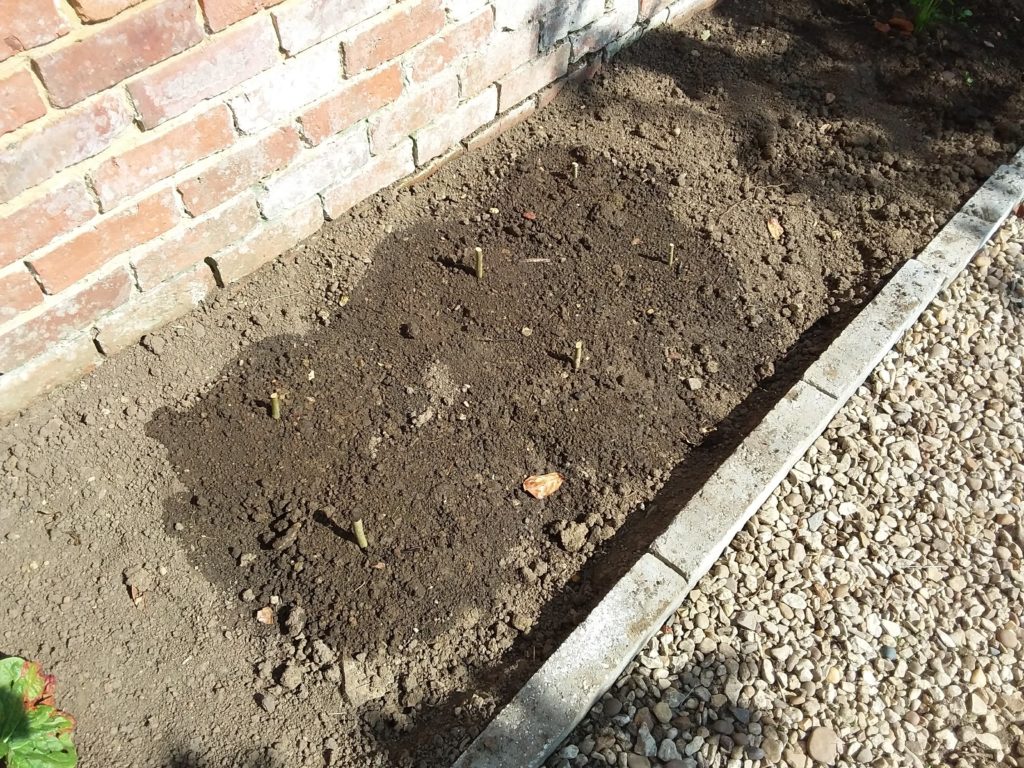 Asparagus is mentioned in Anglo-Saxon leech books under various names including eorþ-nafela (earth navel) though there is some discussion over nomenclature.1
Known to the ancient Egyptians, Greeks, and Romans, asparagus found its way into kitchens and herbals at an early date. It is seen in Egyptian wall art from 3000 BCE. The oldest cookbook, called Apicius and dating to the about 350 CE,  includes three recipes for preparing asparagus. As a medicinal plant, it was used to treat bladder diseases, and its efficacy as a diuretic was recognized in the earliest herbals, including 5th century Herbarium Apuleii Plantonici, and the 10th century Anglo-Saxon Lacnunga.2 While there is no mention of it as a foodstuff, it seems to me pretty likely that the Anglo-Saxons would have eaten this delicacy as well as making it into a salve or medicinal drink.
I planted a lot of skirret seeds, saved from last year's skirret plants. The pots are now filled with seedlings so I used a teaspoon to hoik them out as gently as I could, separated them and replanted them more thinly. Some of the smaller ones I planted directly in the ground around the one-year-old skirret, next to the asparagus.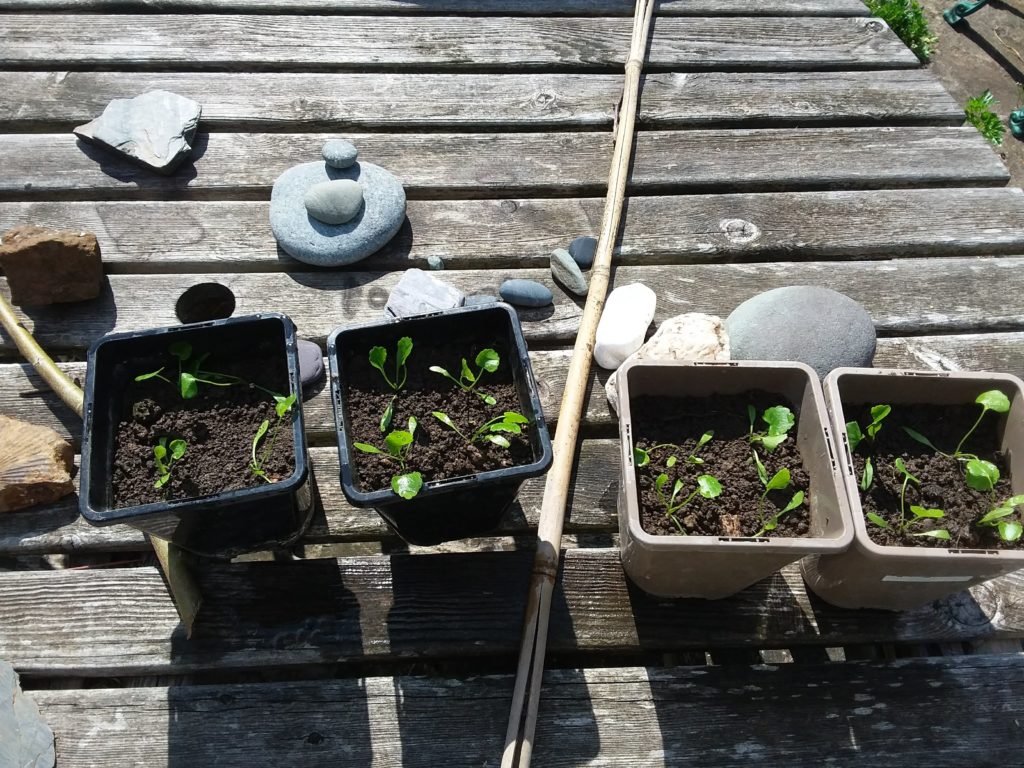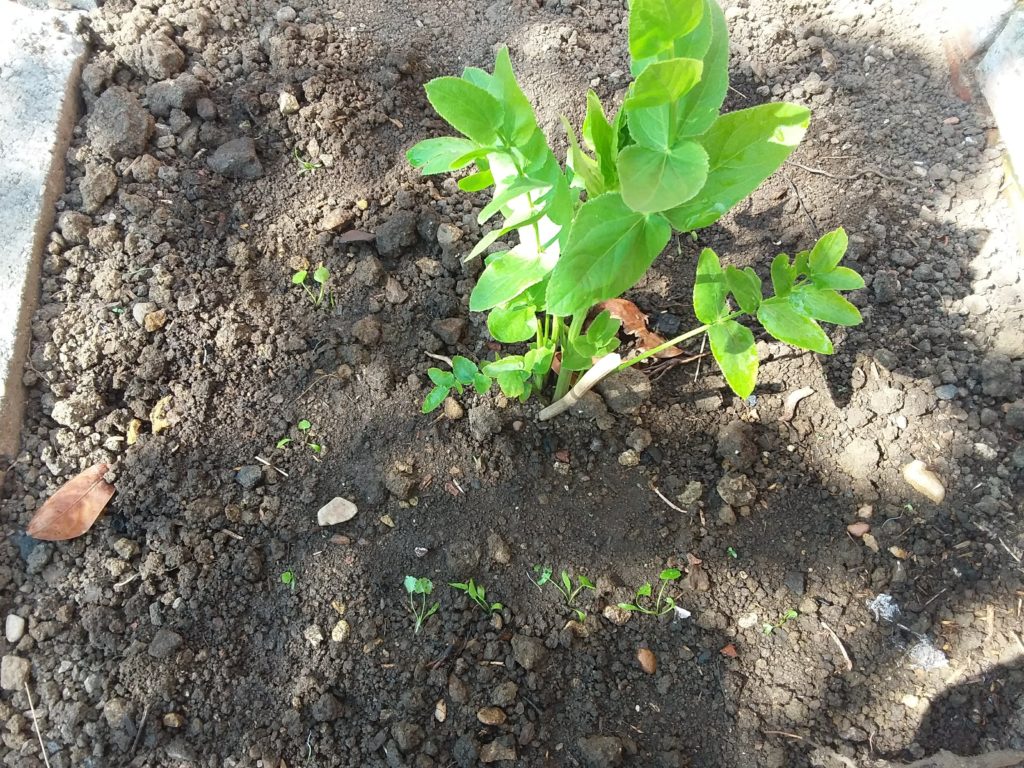 Now I know how big to expect a skirret to be in its first year – comparable to a good sized carrot – I'm planting them closer together. But I still have dozens left and will have to dig out spaces for them wherever I can shoehorn them in. Normally I'd offer them to friends but with plague upon the land (it's early May 2020, look it up…) this isn't really practical. But I may find some takers in the village if I use Ye Old Book of Face.
Today's reminder of mortality came as I broke my Dungeon Keeper II memorial mug. Alas! Al has saved the biggest shards to bury as part of the Rumwoldstow foundations when we get on to the next bit of building, so at least they will become archaeology. But I'd rather have had my mug.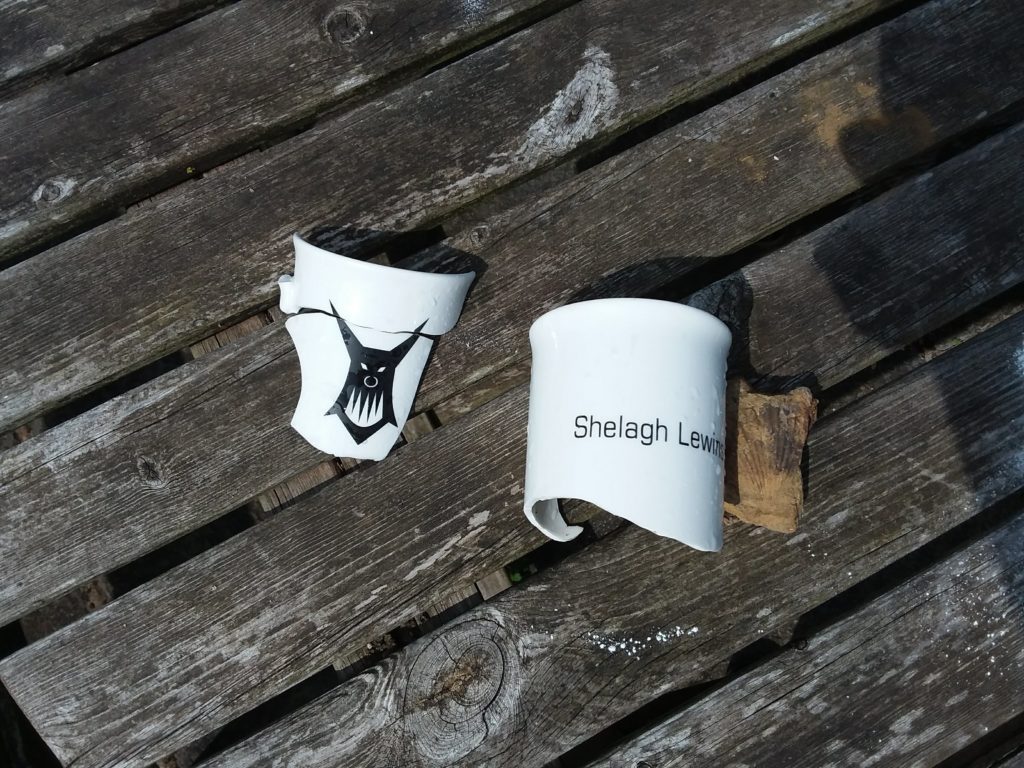 Speaking of frogs, the frogs are back in the home garden. One behind the shed – plus a big one in the pond (not pictured here). Rumwoldstow is rather barren for frogs. I'm still pondering whether it'd be practical to put in a pond of some kind, and if so, what would be appropriate.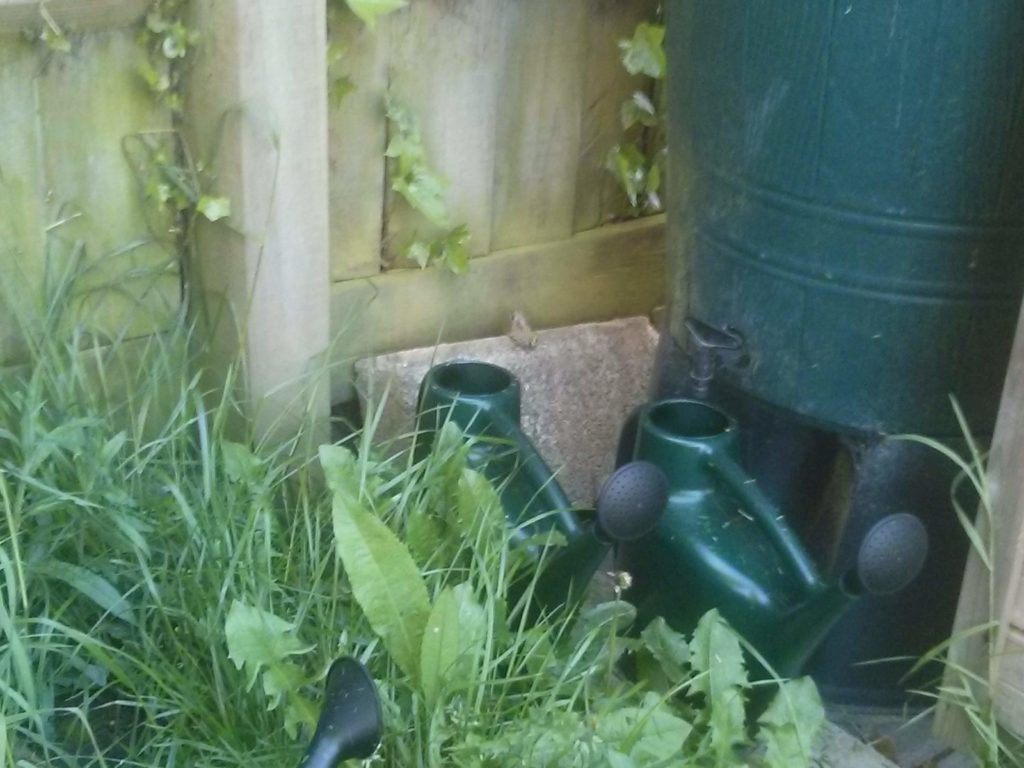 Madonna lily 1/3 is growing well, and there are finally signs of life from lily #2. Nothing yet from lily #3.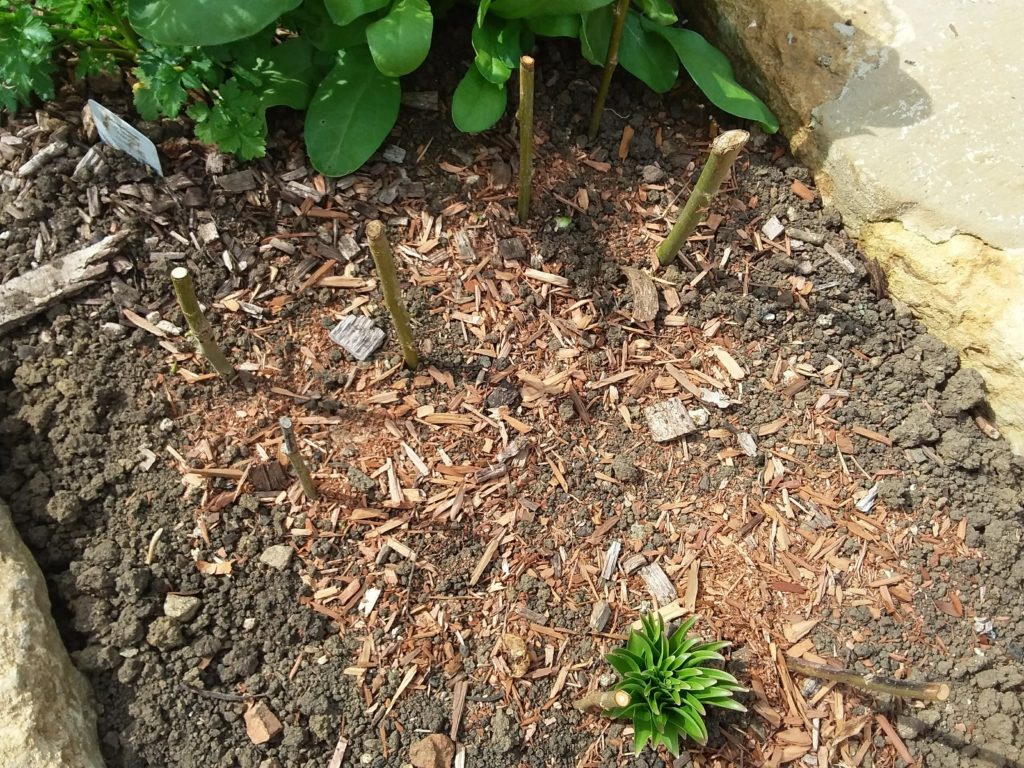 I planted a load of garlic around the rose because apparently it helps to repel the aphids, though it's a bit late now as the poor rose is well infested with them, and had plenty left so stuck some in by the valerian and a bit more by the lilies. Those areas will be filled with other plants in due course but for now, they might as well be productive.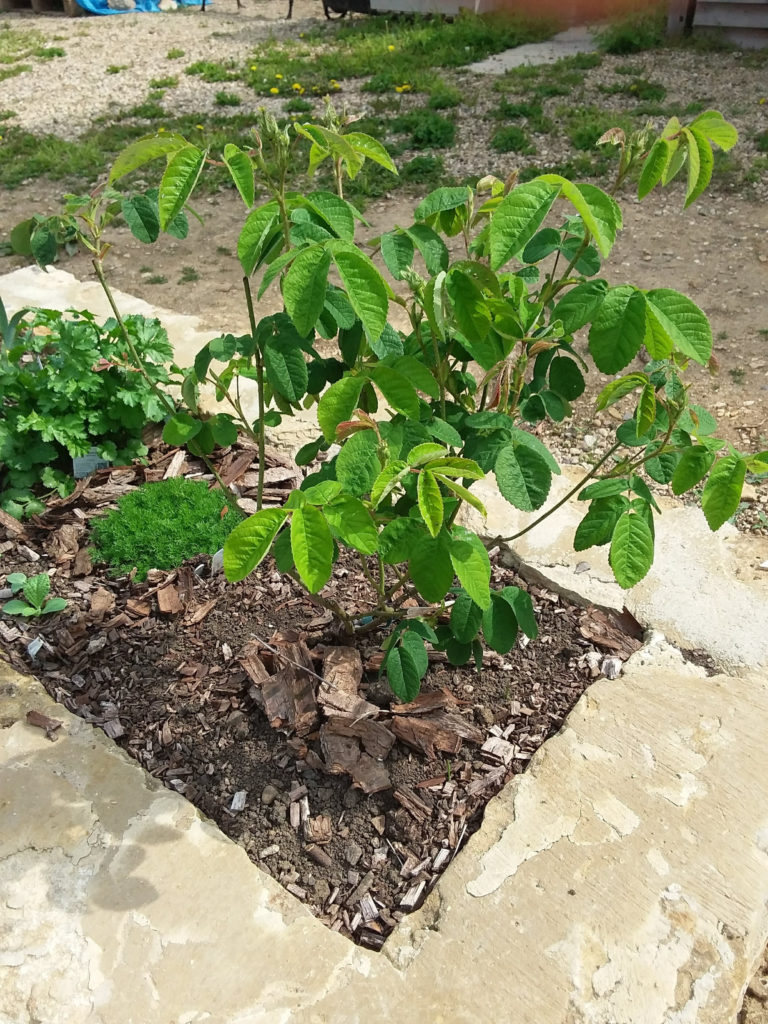 Over in the orchard, the quince has set its first fruits! The pears are doing well and probably will need thinning.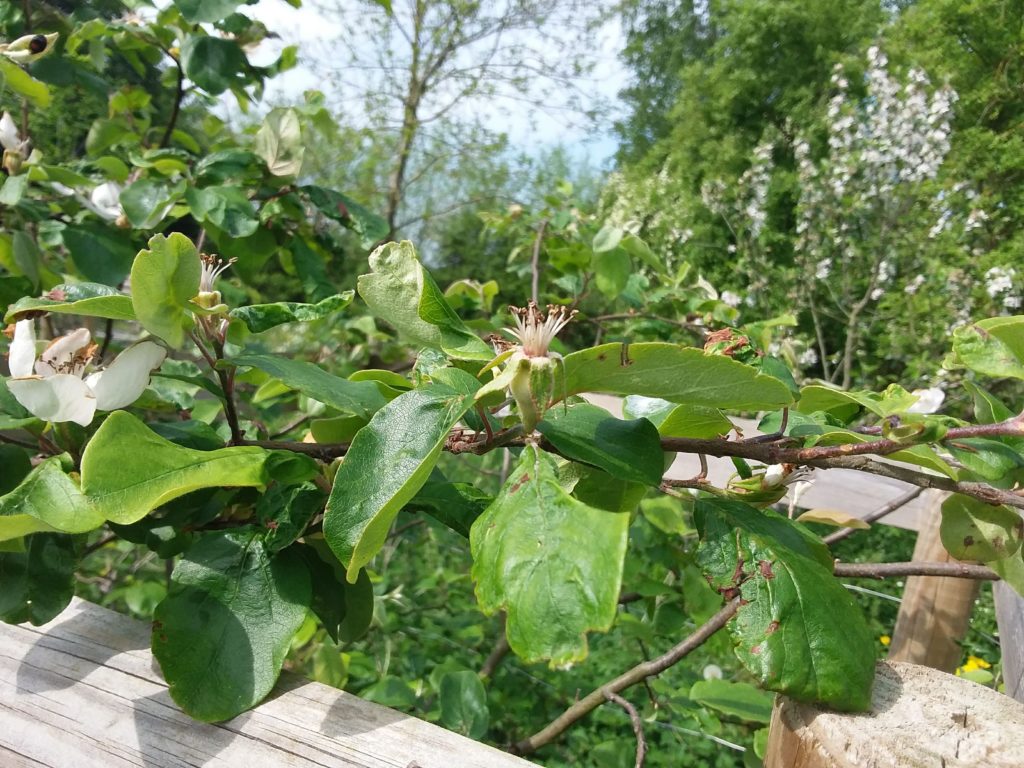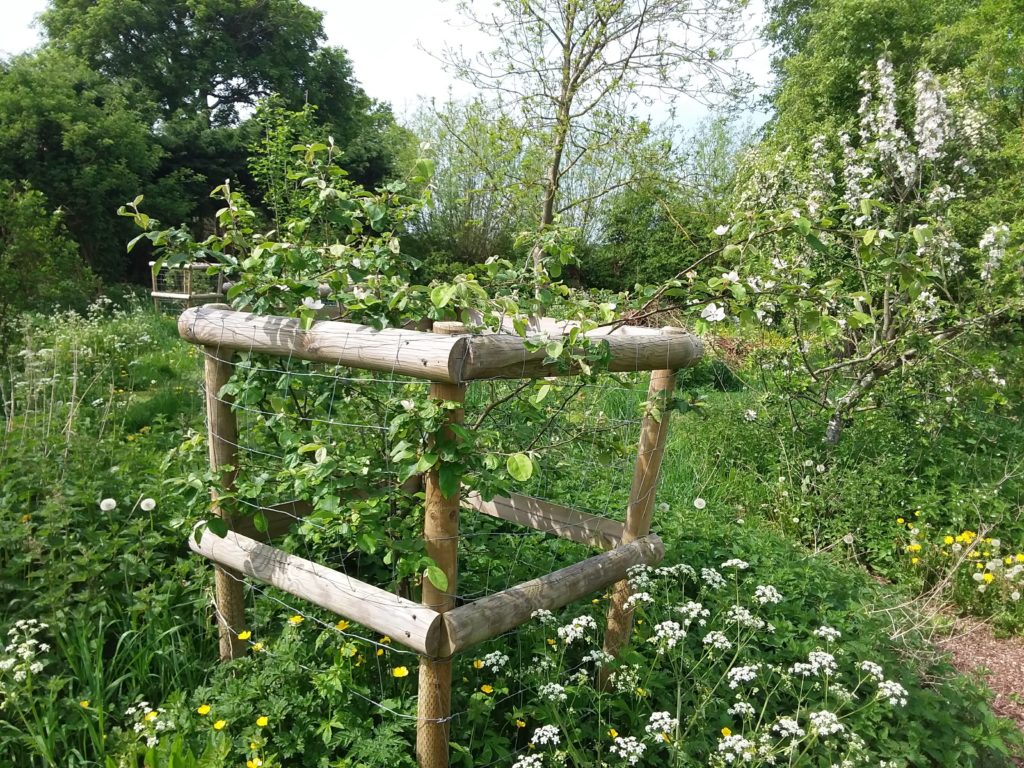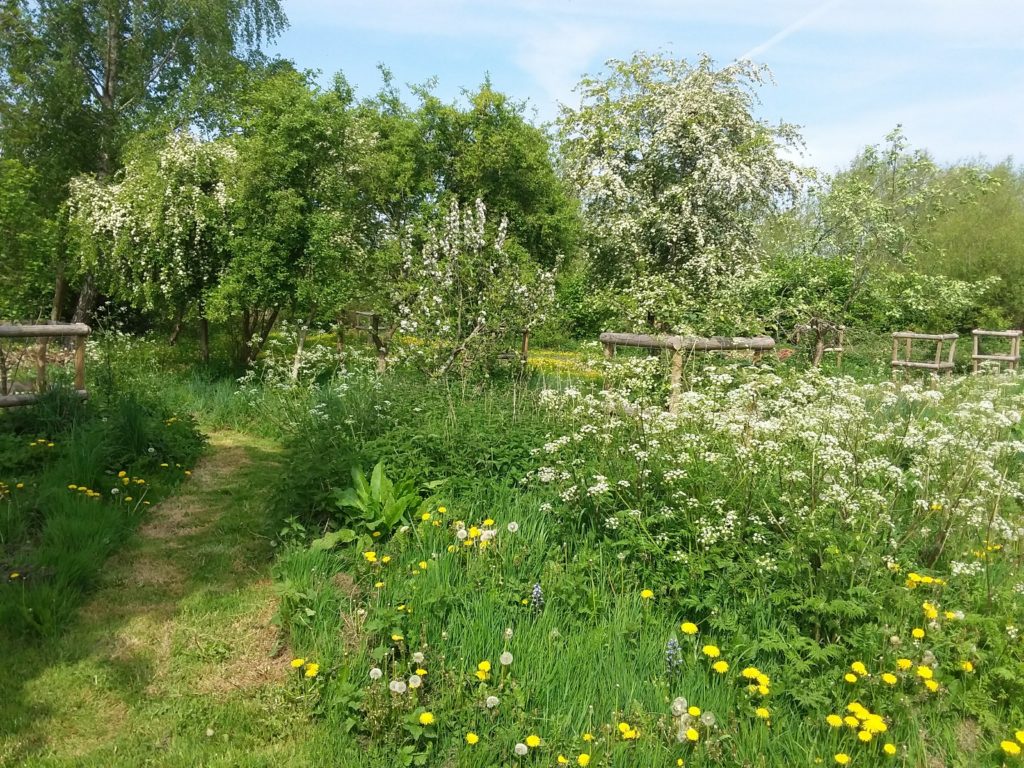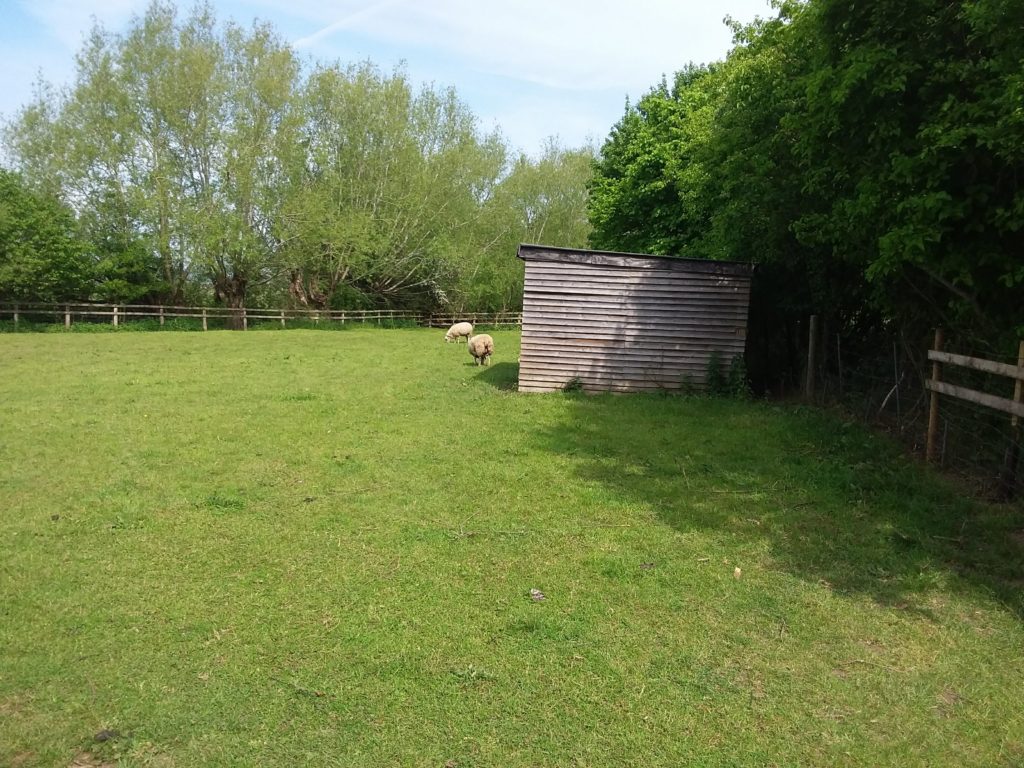 Footnotes