A sunny morning tempted me out to tidy up some of the mess that the garden became over the winter. Everything was very shaggy and overgrown, with dead flowerheads and lots of mess.
The northernmost bed was great for growing vegetables, and the authentic herbs which I planted in there too have taken up too much space. So I moved the tansy down into the main garden, in place of a marigold (annual).
To the right of the transplanted tansy you can see the madonna lillies, which I planted as bulbs late last year. They all came up but looked a bit feeble. I'm very pleased to see them looking so stout this year!
You can also see the garlic bulbs, again planted very late and the only one I dug up hadn't grown much, so I left them all in place. I have no idea whether this will give me a harvest later in the year, but I'm told garlic helps to keep aphids off roses, and it's a good authentic plant so I'm happy to let them do their thing. The sorrel is up already and I need to start harvesting it asap. I discovered last year just how big it gets when left to itself, and I think I should probably move at least one of the three sorrel plants to a bed in the main garden.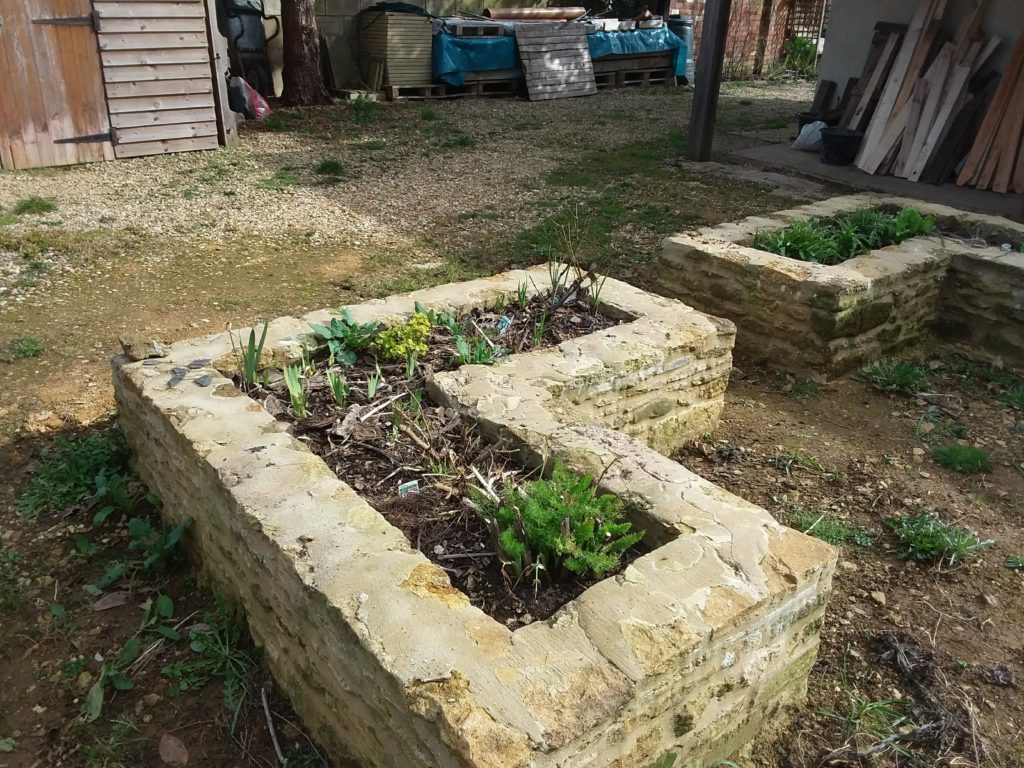 Everything looks much better now I've done some preliminary cutting back and weeding, but the 'path's are in desperate need of more weeding. The northern bed is ready to be raked over and have seeds planted, which is exciting!