We at Rumwoldstow celebrated the feast day of St Pandiona by welcoming a group of visitors. St Pandiona, likely an Irish princess, only died in 904 AD so may have been personally known to the nuns at Rumwoldstow in the year of 921; she was also associated with a well, not unlike our own dear St Rumwold. Anyway, I digress. These visitors were from a local re-enactment society, and spent the weekend doing crafts and getting weaponry into shape the better to defend us from Viking attacks.
One warrior practised with the sling, a simple yet highly effective weapon.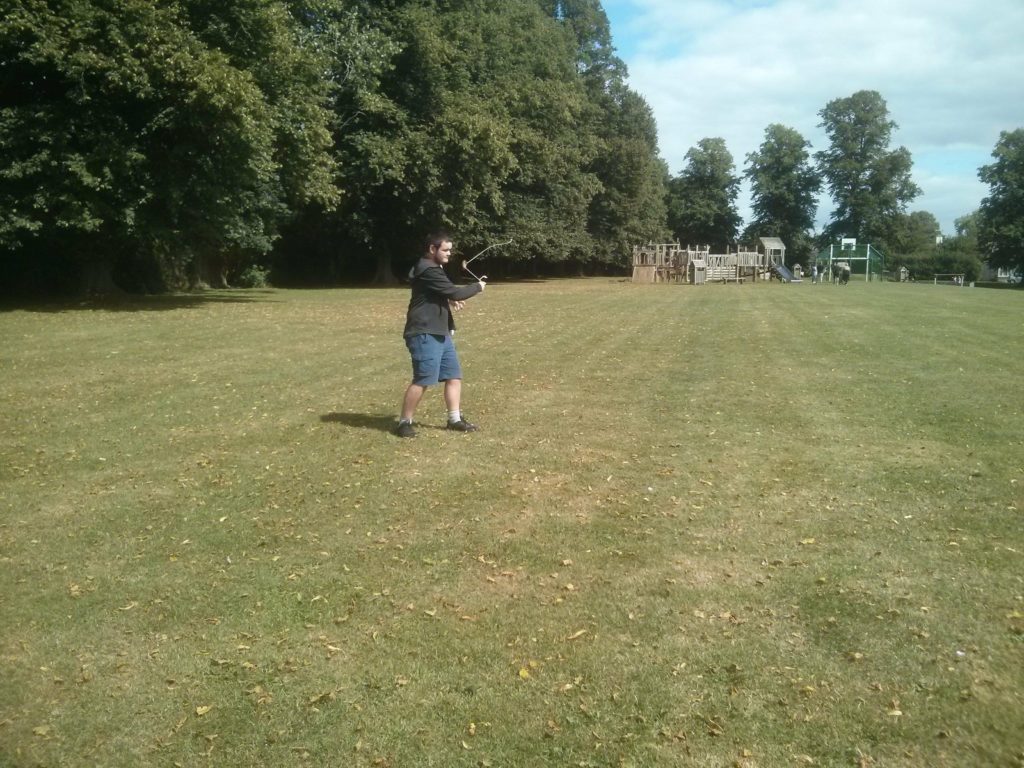 The next project was to complete three new shields; the handles and bosses had already been riveted on so we set to work edging them with leather. First step was to cut 5cm strips of leather and sew them into loops 4% smaller than the circumference of the shield.
We tried a couple of different ways of stitching the strips together so that they'd like flat. Tunnel stitching didn't hold up well with this particular set of ingredients but the methods shown below were very successful.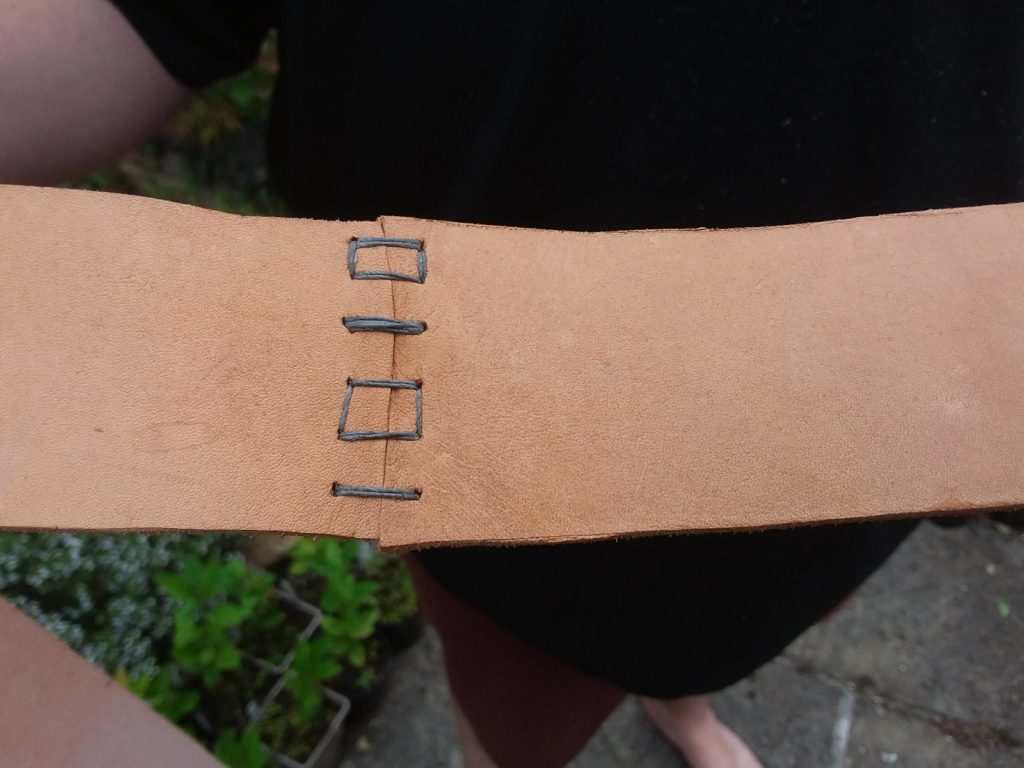 The loops were soaked in cold water for an hour or two before being fitted to the shield rim.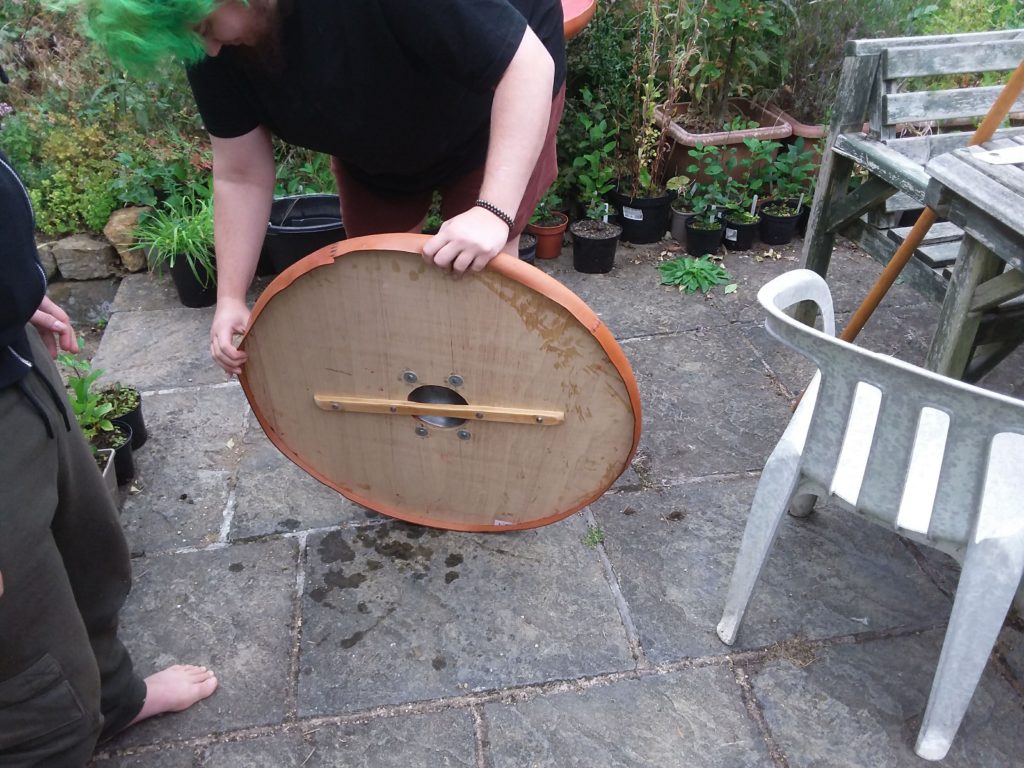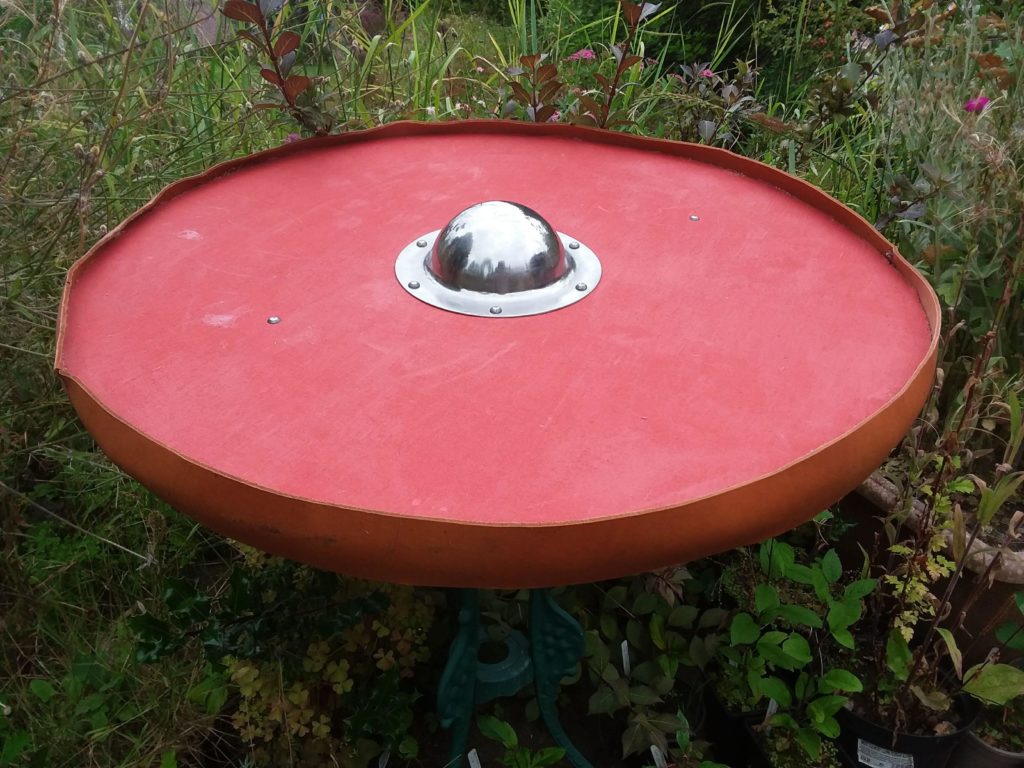 After drying overnight, we drilled holes through leather and shield at about 2cm intervals and sewed the layers together with saddle stitch. The thread was a brown nylon thread because that's what we had; artificial sinew would have been better.