Despite Rumwoldstow having been in existence for some years now, and the Quest of the Pippin of St Rumwold being in its third active year, it was only this month that I consciously recognised an apple tree on a nearby inaccessible bit of land as being of potential interest, in that we have no record of that land having ever been cultivated so it might be a pippin, that is a unique variety grown from seed, perhaps because of a carelessly discarded fruit.
Brother Alf kindly hitched up his robes and acquired me a couple of fruits to try. Our local heritage tree expert took a look at the photos and said they might be similar to an Ellisons Orange, an early (c1905) cross of Cox's Orange Pippin, and that he's previously noticed the tree and thinks it looks like a pippin.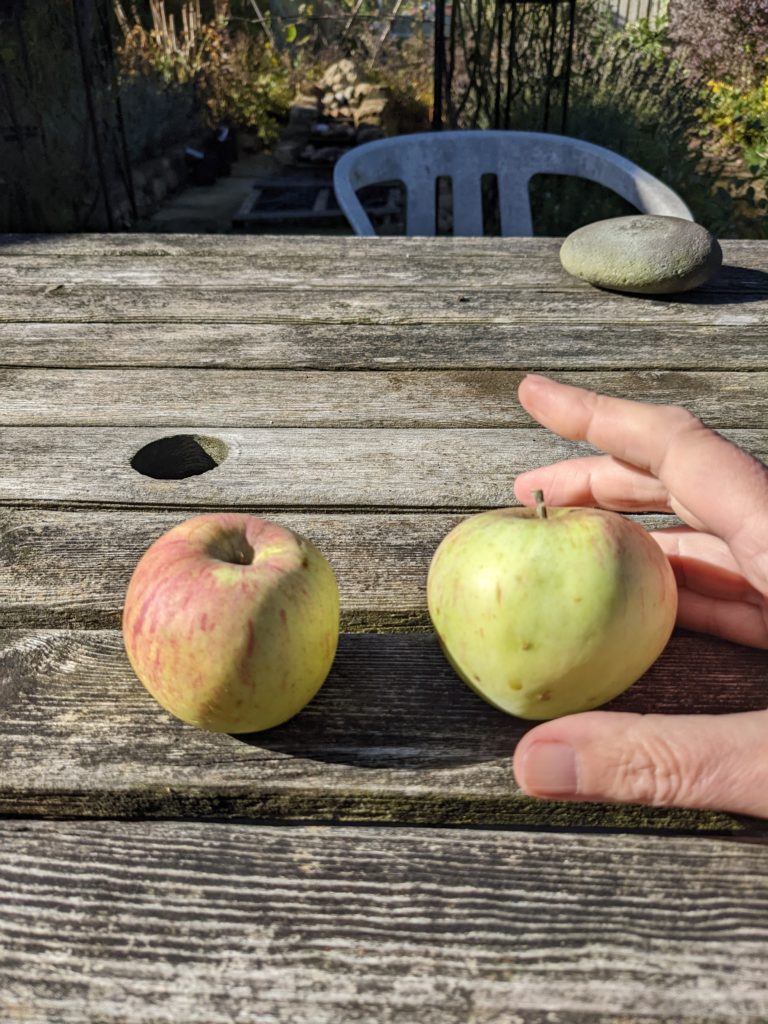 On the Apple Tree Man's advice, I ate one immediately, and will see how well the other keeps. It had indeed a faint perfume and flavour of aniseed, consistent Ellison's, and was a fresh, tasty apple of good size.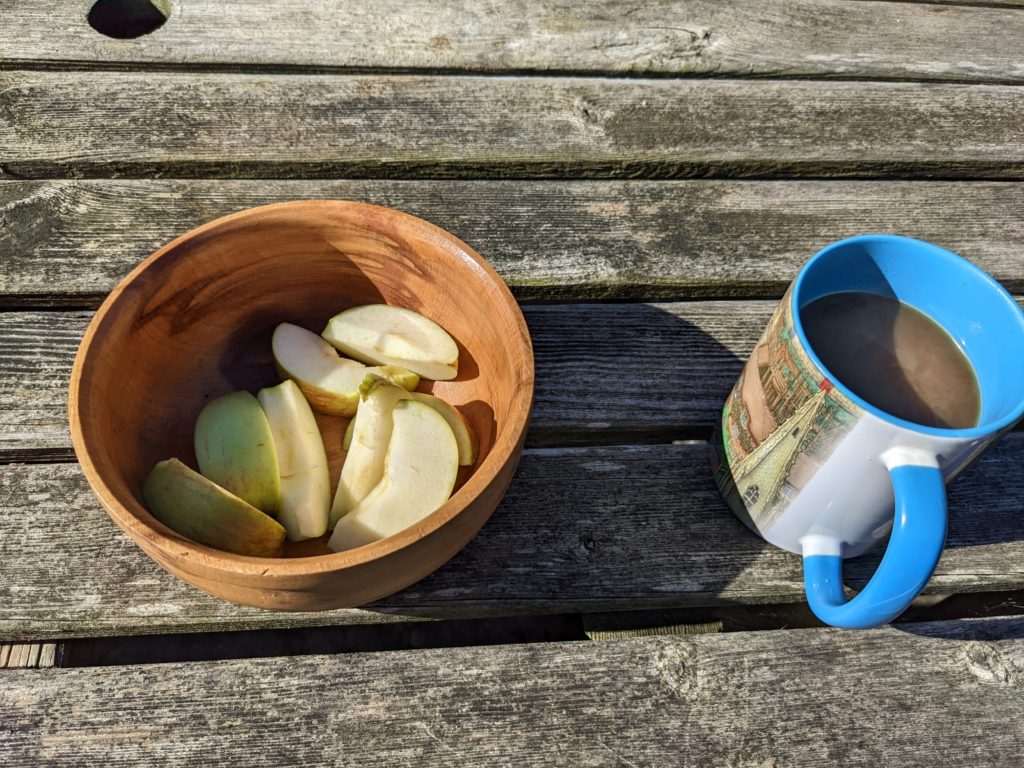 We are at present wealthy with apples! We picked as many as we could reach from the two mature trees in the garden – one Bramley, and one eater of unknown provenance, and layered the best of them in an apple store in the west gatehouse, on newspaper and separated from each other to prevent rot from spreading between fruits. I don't know how well any of them will keep, but at least we're giving it our best shot. And we have at present a supply of windfalls and imperfect fruits which need to be either processed to turn anything usable into stewed apple or crumble, or piled into buckets and given to the cows on Lake Meadow.