I recently visited St Matthew's Church in the company of the mighty Wychwood Warriors, all praise to them. We saw a number of interesting ancient sites in the Cotswolds to the west of Oxford but this was the stand-out from an Anglo-Saxon viewpoint. The most obvious feature of interest is the socking great stone tower dating from the 11th century, built by Anglo-Saxon masons even though they may post-date the Norman Conquest.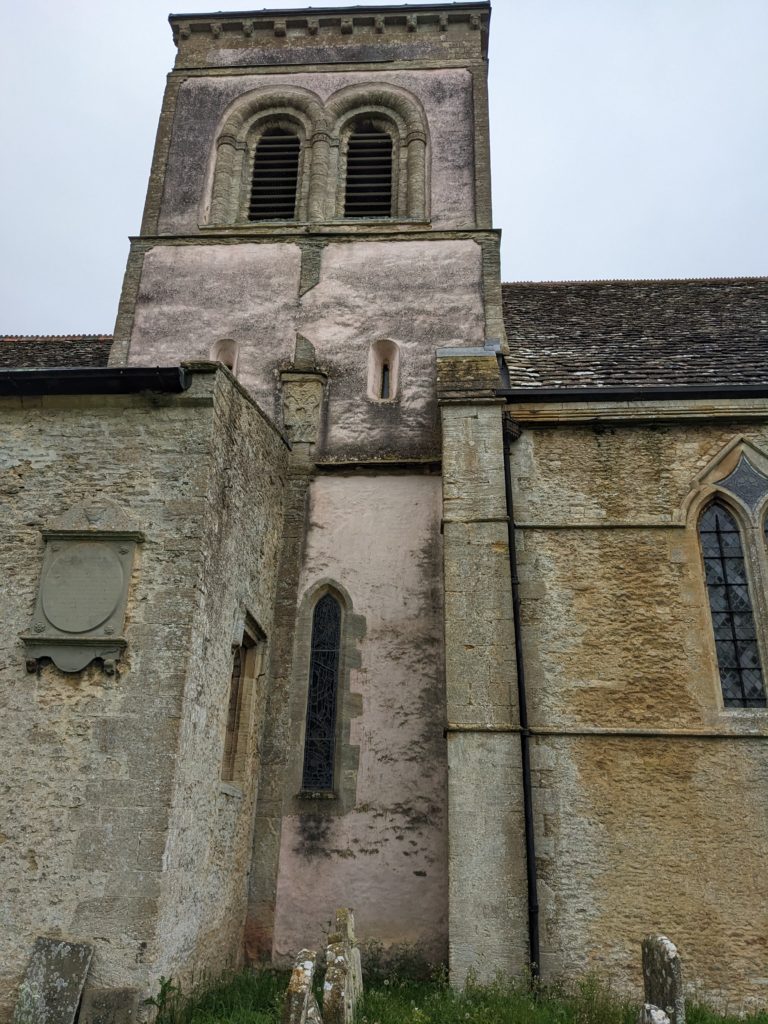 The porch includes two Anglo-Saxon stone rood reliefs, but they are repositioned and their original sites are not known. The one on the east wall of the porch is 8th century and has lost its head. The one on the south gable of the porch is 10th century and has been assembled with Christ's left and right arms swapped over and the figures of Saint Mary and Saint John the Evangelist also transposed. (source: Wikipedia article linked above).
There is further speculation that the carvings were re-used, perhaps from an earlier church on this site, and that ignorant masons got various bits the wrong way round.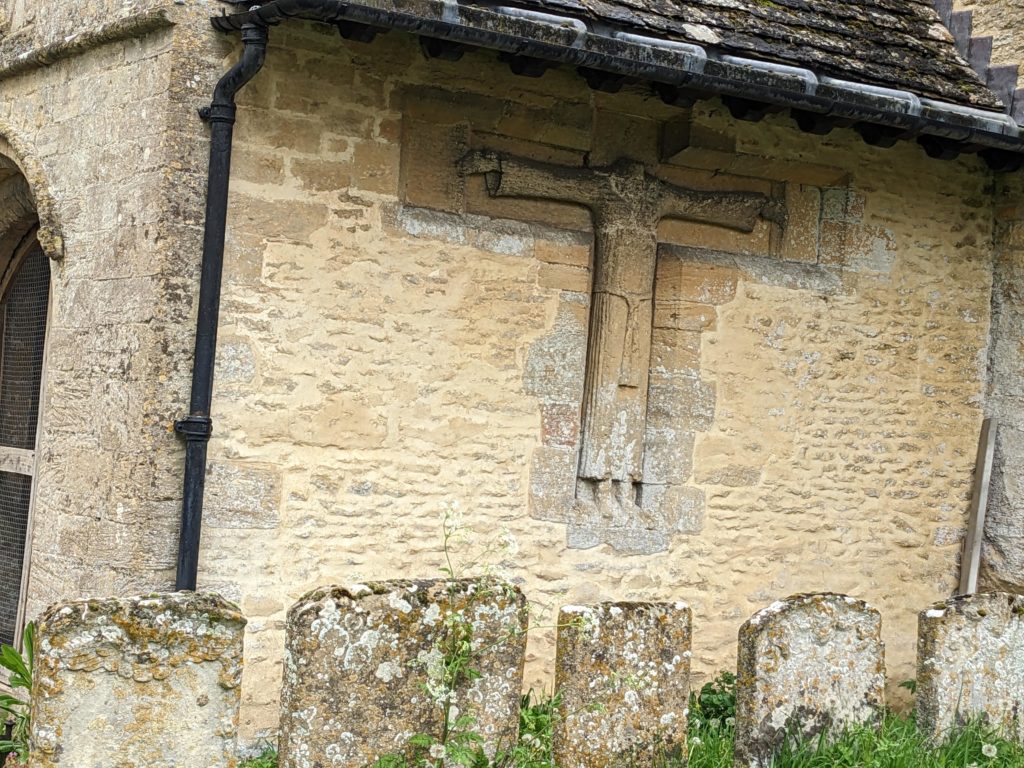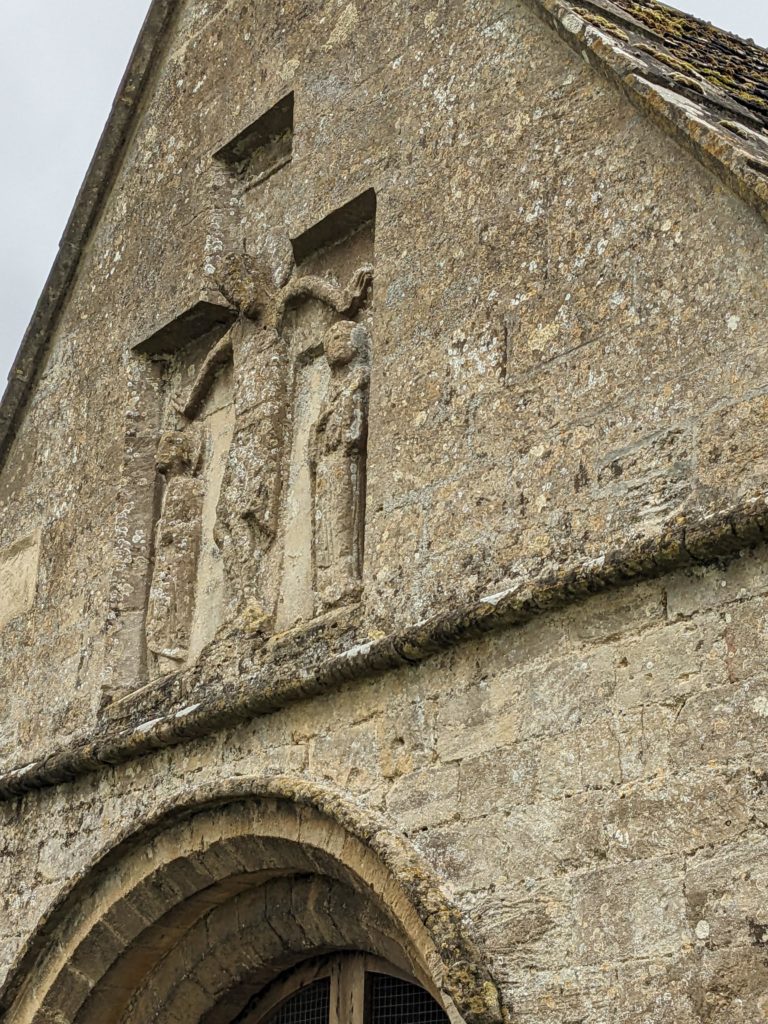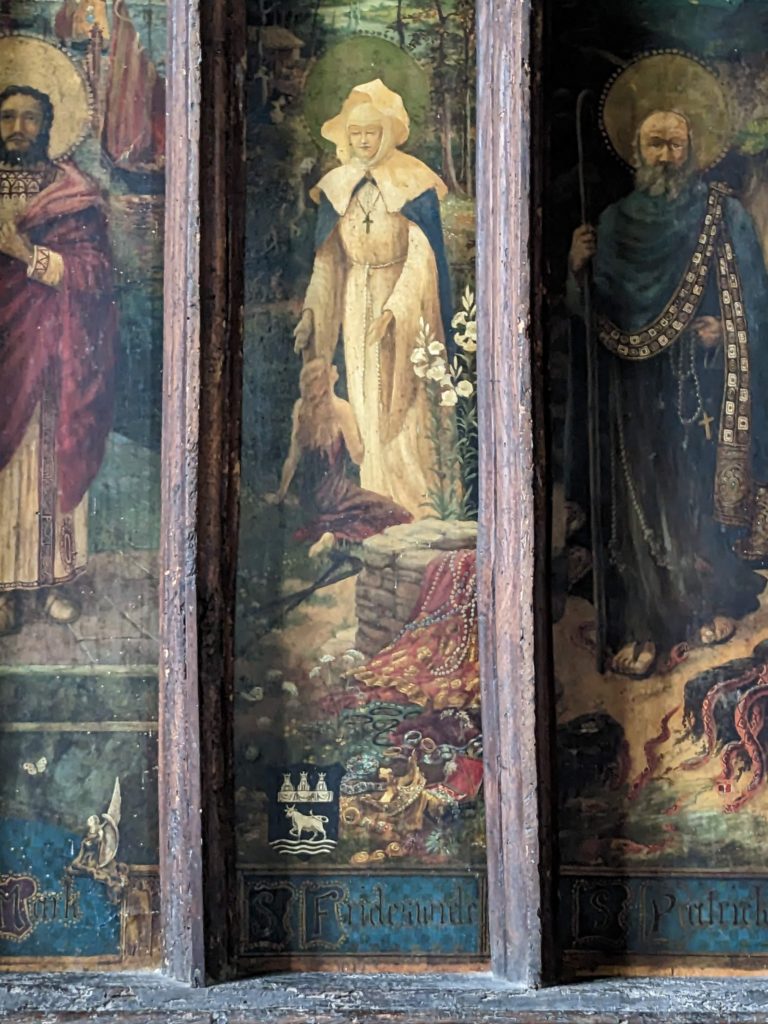 We also found two delightful sets of paintings of saints depicted against Oxford scenery. My favourite was of course St Frideswide herself. Sadly I have found no information about these paintings, but they look Arts and Craftsy to me?