Our good friend the Bogwitch made a reappearance over the midwinter festival and despite her incomprehensible ramblings in some strange language, she bore a gift! A yew tree, without which indeed no chapel or church is complete, and it has absolutely no pagan significance whatsoever. It's on the small side and it'll probably continue to live in a pot, as we don't want it to be out in the orchard where livestock might nibble it. Yew is toxic, leaf berry and wood, so don't mess with it.
Ah, I haven't introduced you to the Bogwitch. Well, that's something to look forward to! She's….a bit of a character.
Anyway, yes, here's a lovely tree. It needs a bit more soil in the pot, if it only stops raining for long enough I'll get out there and fix it up.
I awoke before dawn (not so hard in early January) and was lured outside by the shimmer of moonlight on water…Lake Meadow is flooded good and proper, and looked very pretty.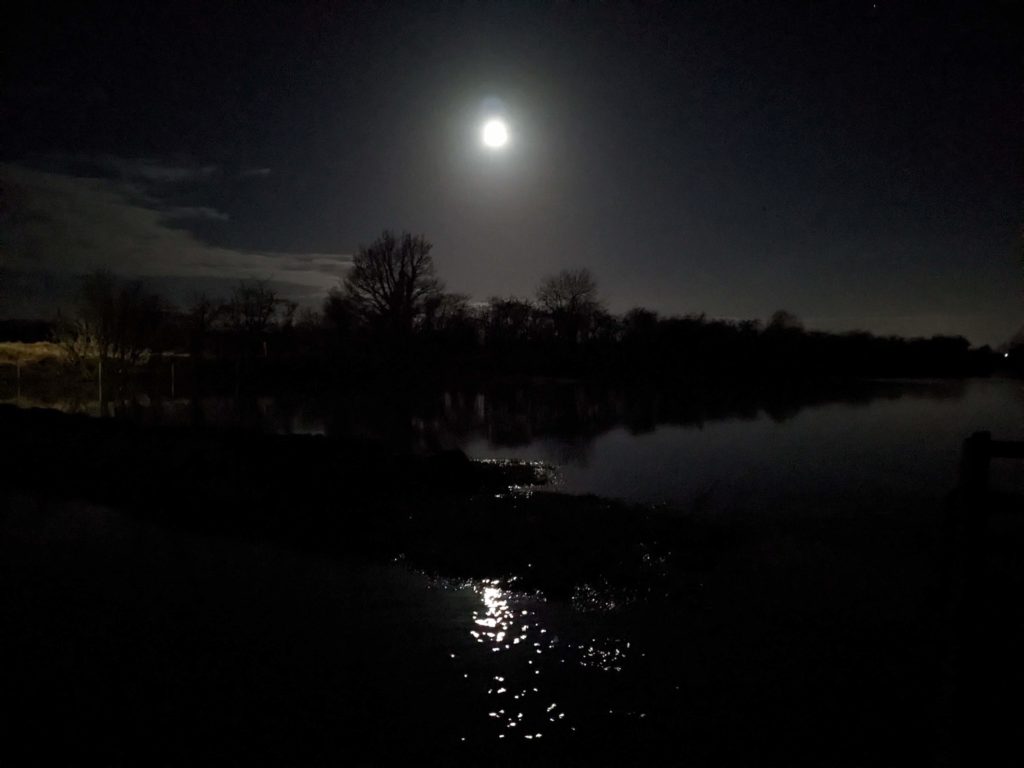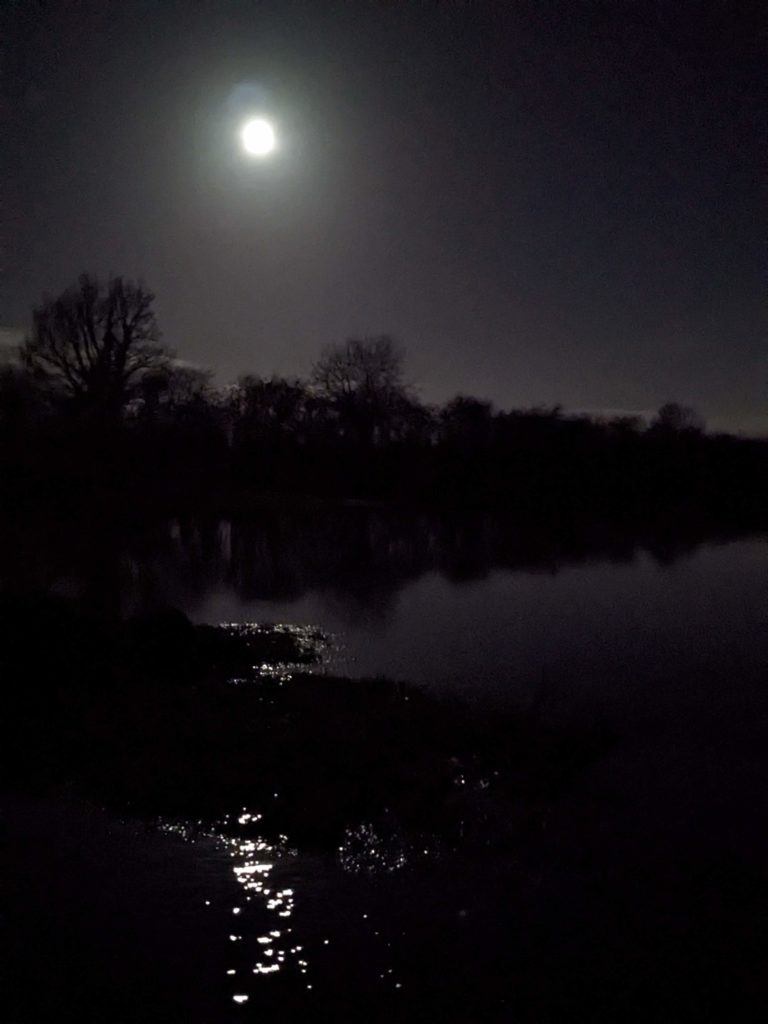 As it was about 6am the moon, though full, wasn't very high in the sky. But still, you get the idea, and it was well worth getting out of bed for. And I'm impressed that the camera on my phone managed to make any sense of the scene!