On the 13th January, the nuns of Rumwoldstow celebrate the Feast of St Eadwald of Rumwoldstow, that local priest who received St Rumwold after his baptism. And on this day in 923, the local silversmith presented Abbess Cyneswithe with a fine silver pendant cross in commemoration. Its style is notably old fashioned, but then we are an unreformed house, honouring that early saint, Rumwold, and seeking to refound a house based on those early Christian principles.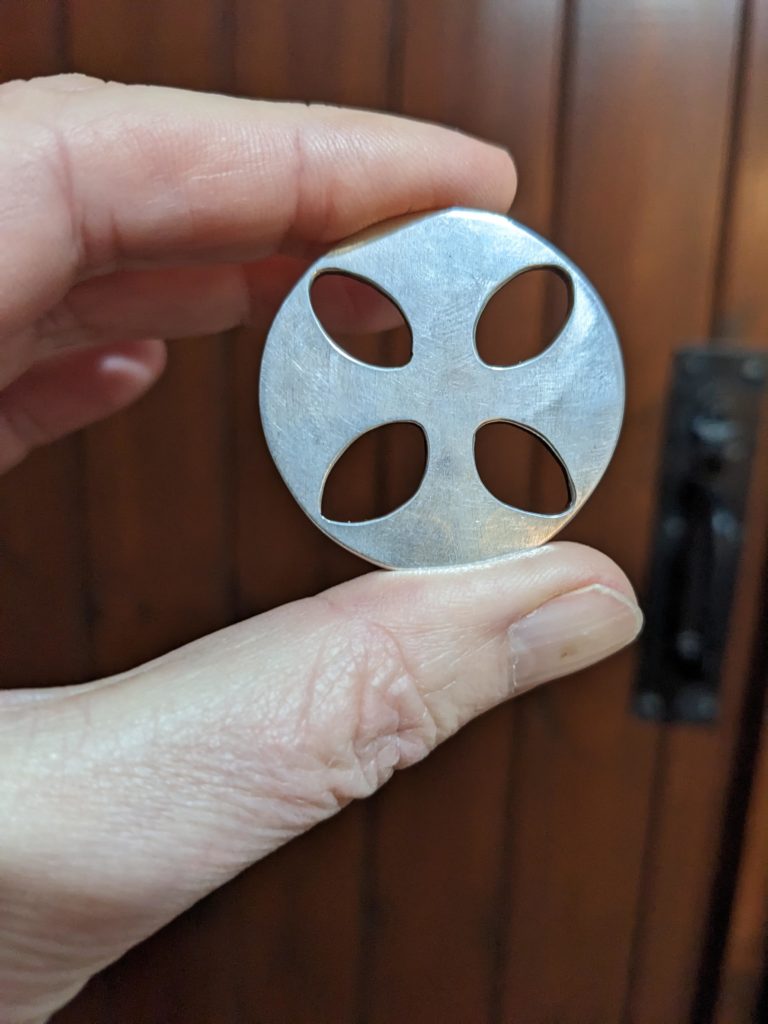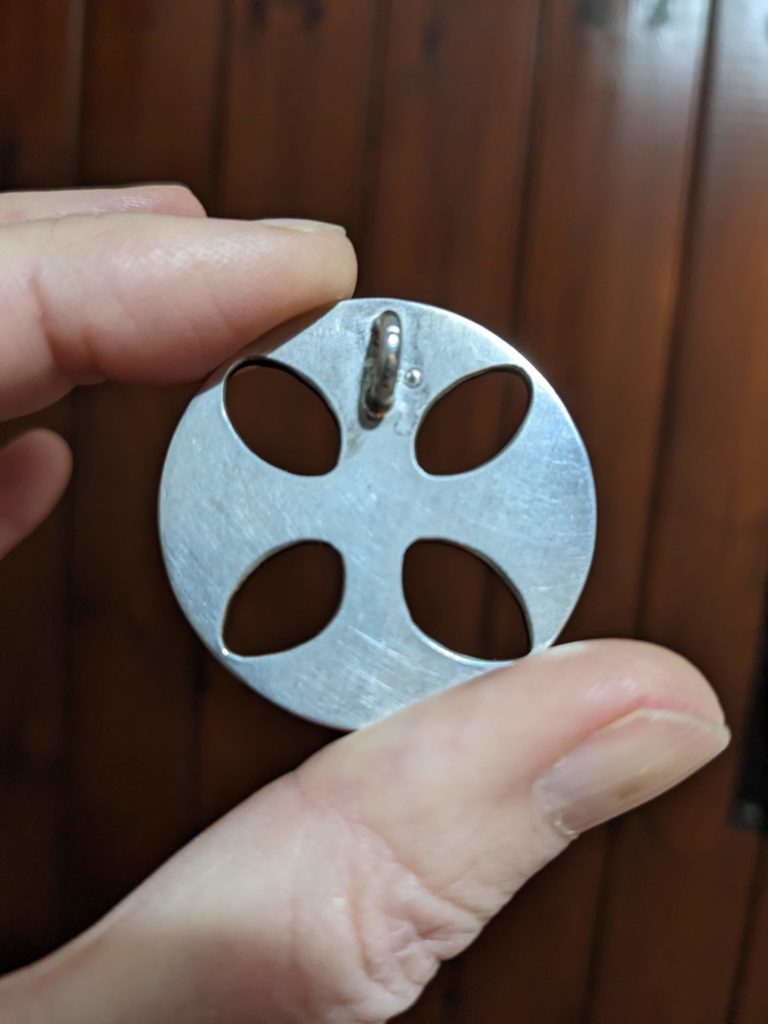 The Rumwoldstow Cross is essentially a Cuthbert cross, in a plain style inspired by a silvered bronze cross held found at St Hild's abbey in Whitby, and now held by the British Museum.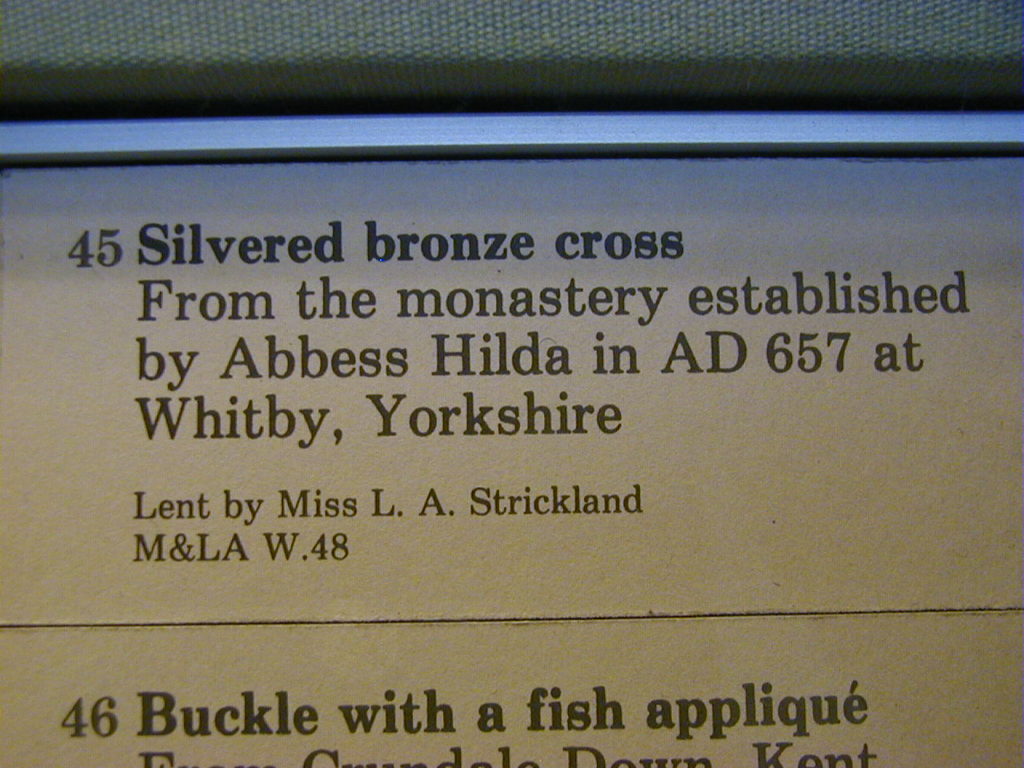 Photos of the Whitby cross copyright Alister Perrott.
The Whitby cross is entirely plain, and forms almost a complete circle.
The Winfarthing cross, found in 2015, is gobsmackingly fancy but is a complete circle. It dates to around 660 C.E. and forms part of a collection of jewellery buried with a woman thought to be one of the very earliest Anglo-Saxon converts to Christianity – and fortunately for us, buried with grave goods, as soon ceased to be the custom in England.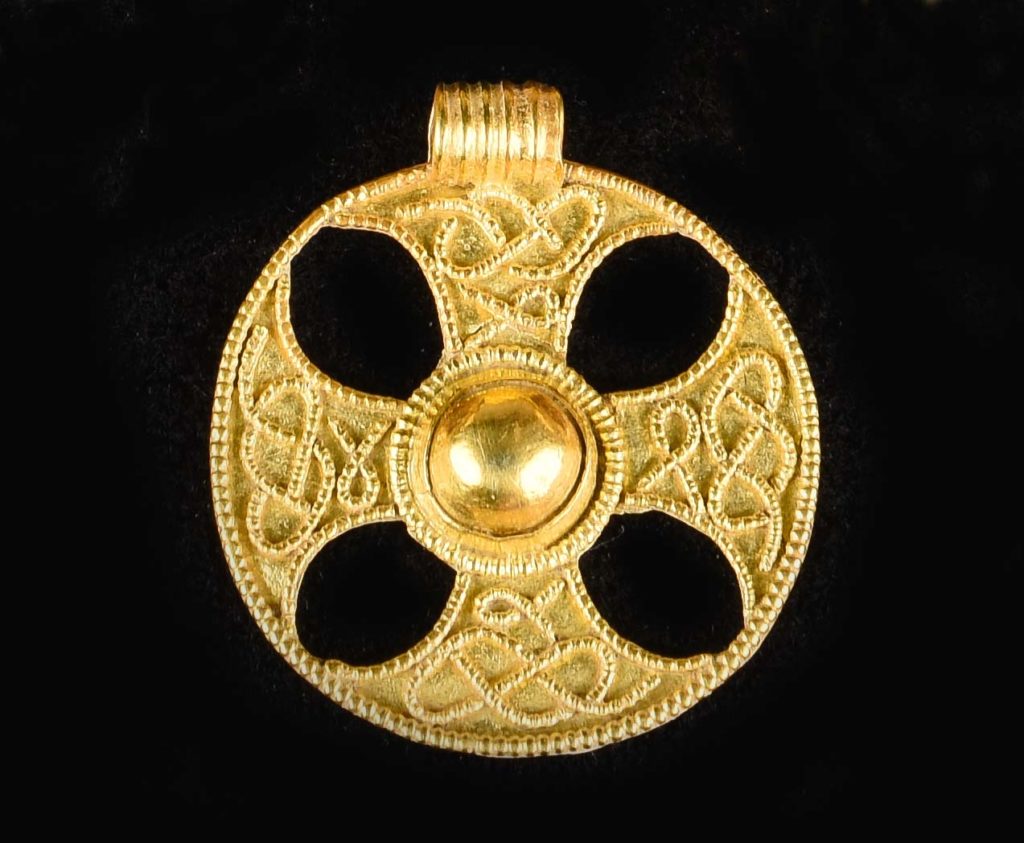 The picture above shows the cross after conservation. From earlier photographs you can see that the base is a plain shape very similar to that of the Rumwoldstow cross, but it has been embellished with indented gold wire and a gold boss.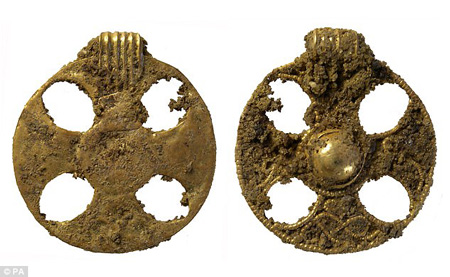 So our silver cross at Rumwoldstow derives from two early Anglo-Saxon finds, both Cuthbert crosses, one plain, and one a complete circle. And we thank Alf Silversmith for his gift with all joy.