Just around the corner from St Frideswide's monastery in Oxford, a small group of dedicated nuns met in September of 923 to wonder at illuminated manuscripts and marvel at Rumwoldstow's most precious holy relic, the skull of the infant saint's own faithful duck companion, Ducky.
Well actually we were part of a display at Oxford Castle, run by the Ulfhrafnar group in the Vikings society.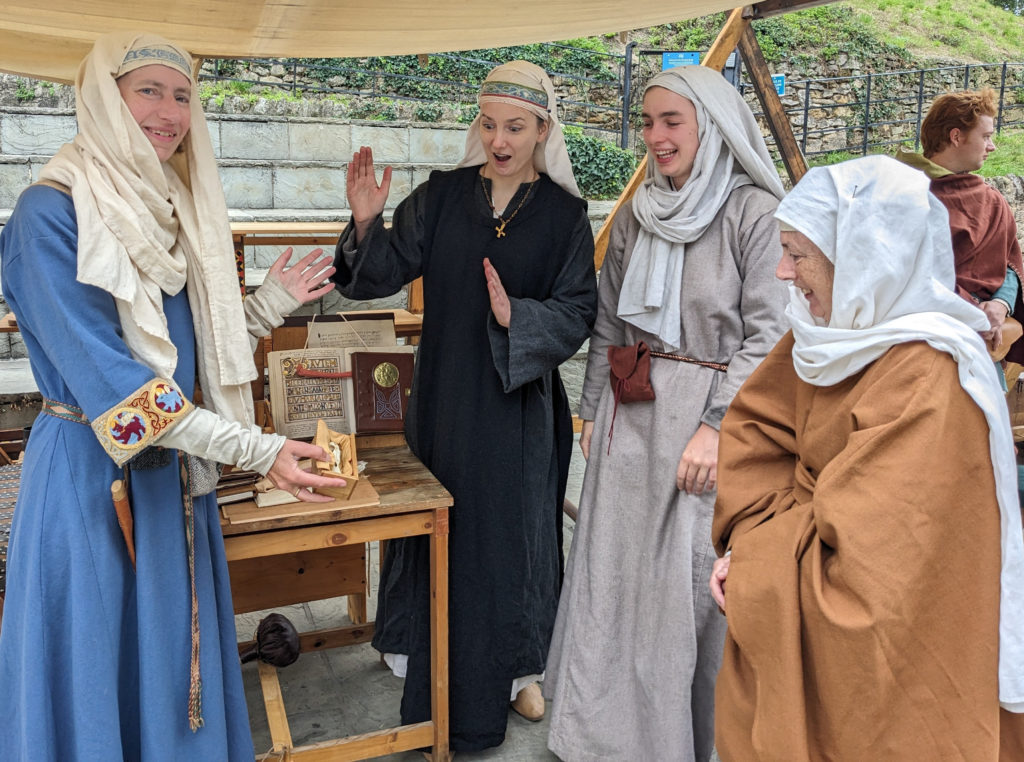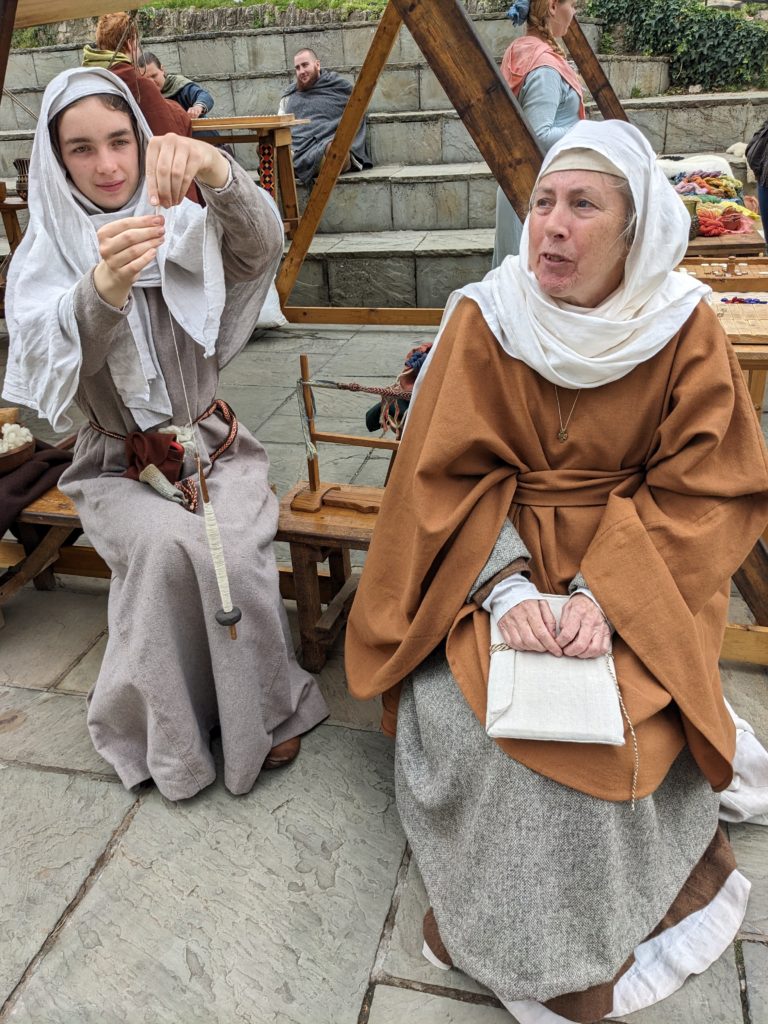 I actually spent most of the two-day display blathering on about board games, but it was fun to pose for a few choice scenes!