I think we've been working on the Roman gatehouse for 2 years now? Yes I could check, that's why I have a blog, but I can't be bothered just now. A point of some anxiety has been how to construct the blocks to hold the top of the gate pivot posts. Just as the arches had to be right, the gates also need to look right and move in the right way. Al finally worked out a plan, possibly prompted by the near arrival of Chris the stonemason, and cast the first of the two incredibly important blocks! I keep wanting to call them corbels, but corbels are meant to hold things up, whereas these blocks are for holding something in place below them. Anybody know what they are called? There must be a technical name for them apart from "big stone with a hole in to hold the gate pivot in place".
The first metaphorical milestone, fresh out of its mould
Al made a rectangular mould with think plywood scavenged from a pallet to form the curve, and a bit of plastic drain pipe to leave the hole for the pivot post. This will remain in place and will be undetectable unless some irritating person goes up there on a ladder with a torch determined to find fault. And none of you would do that would you?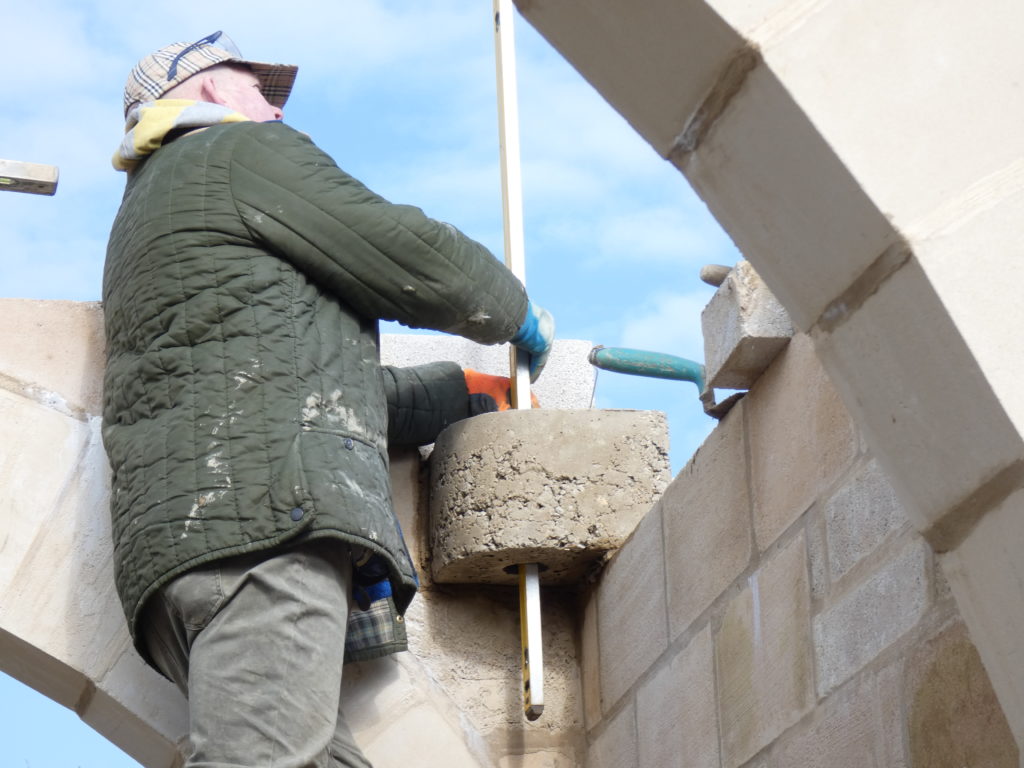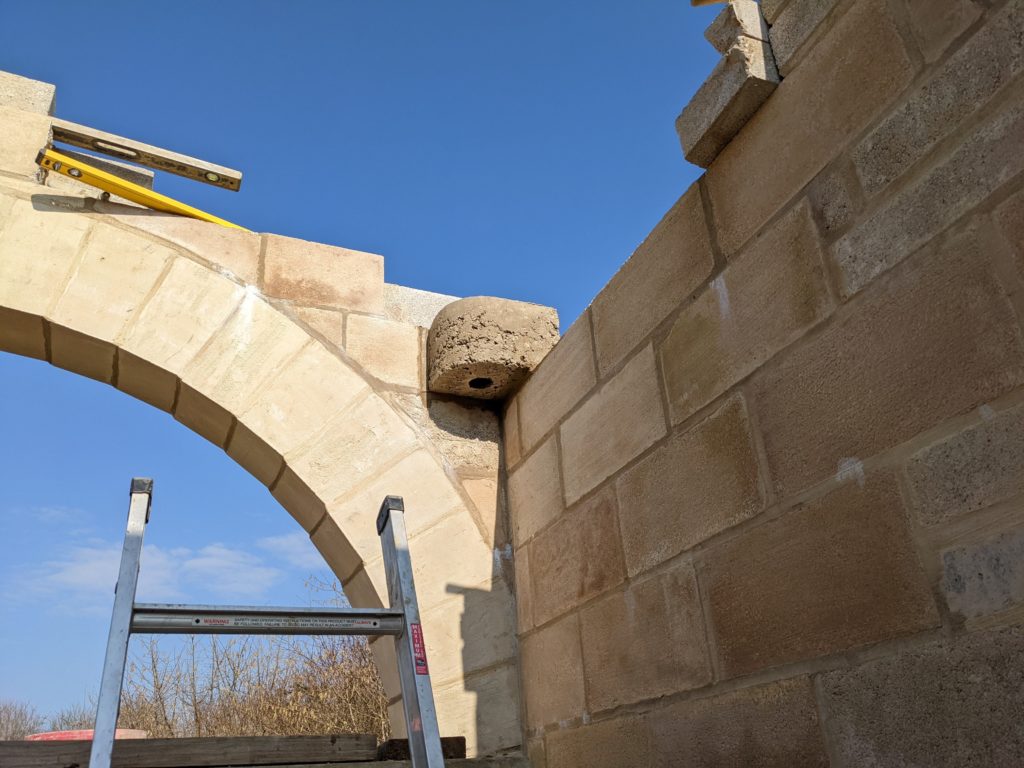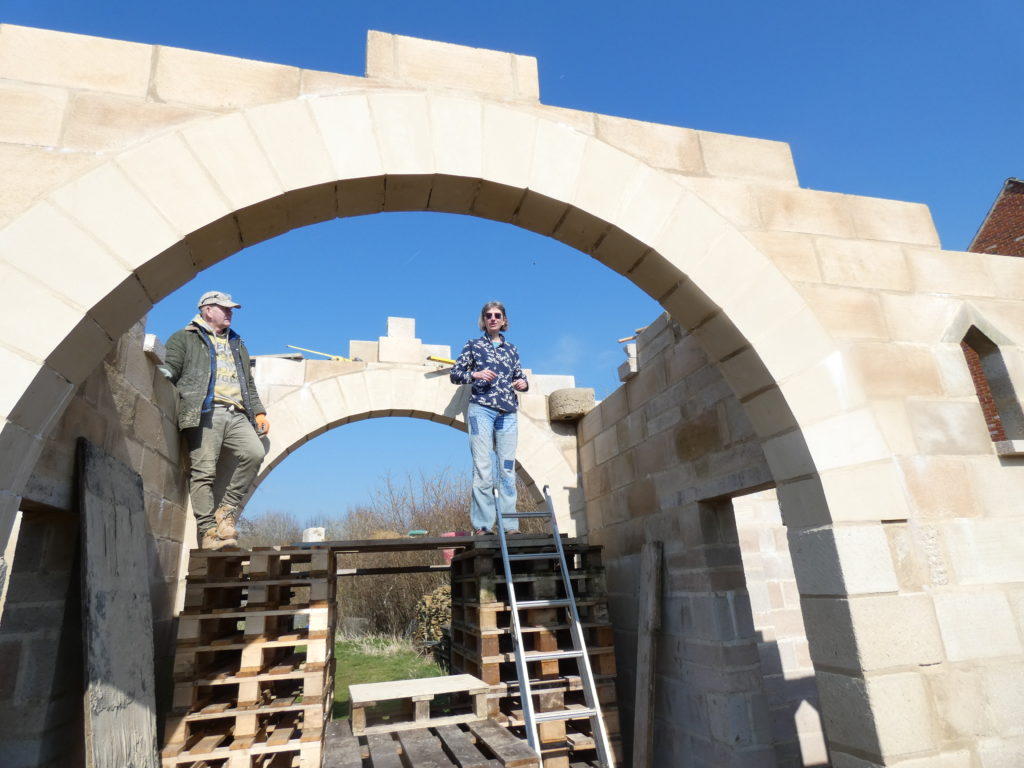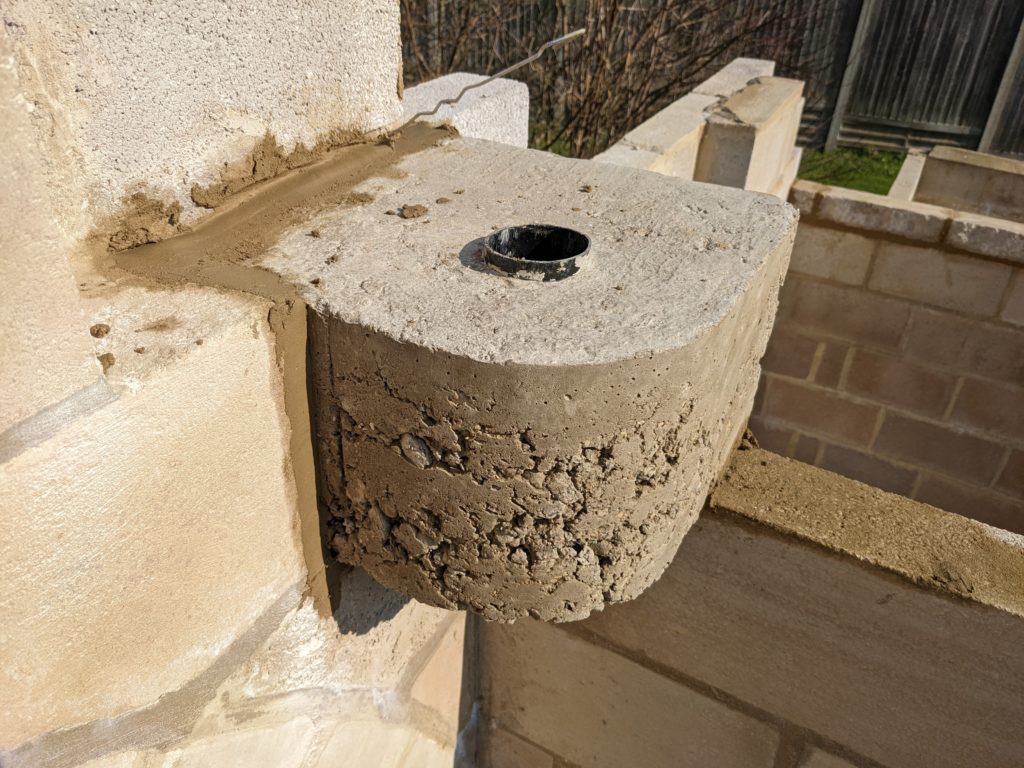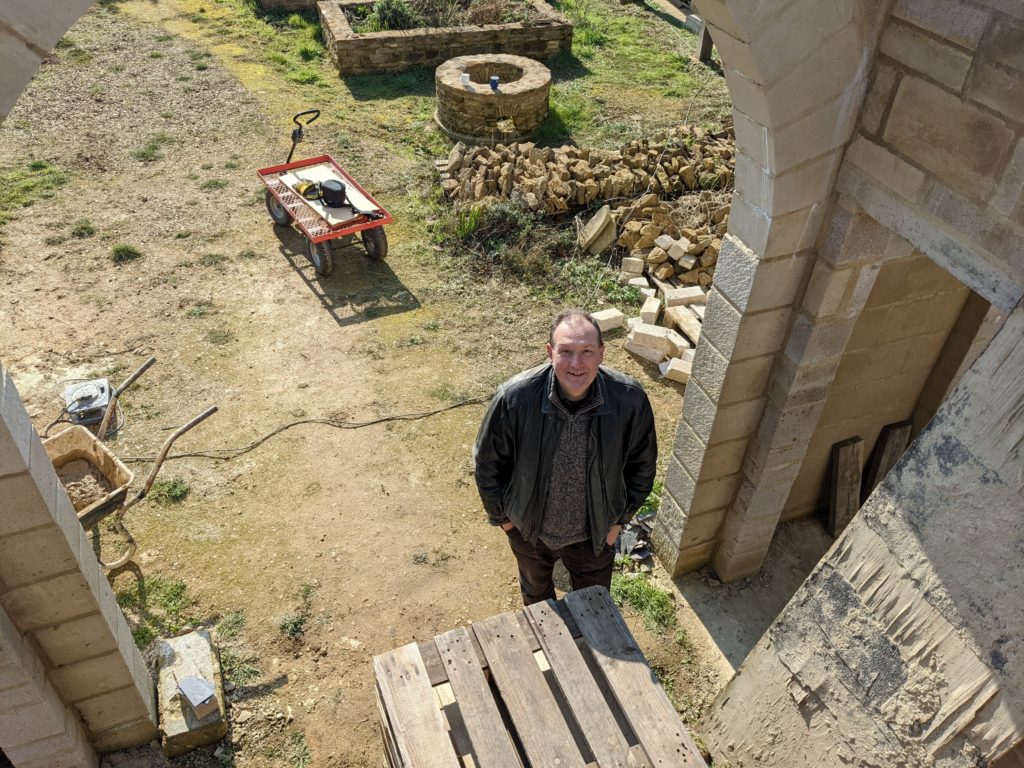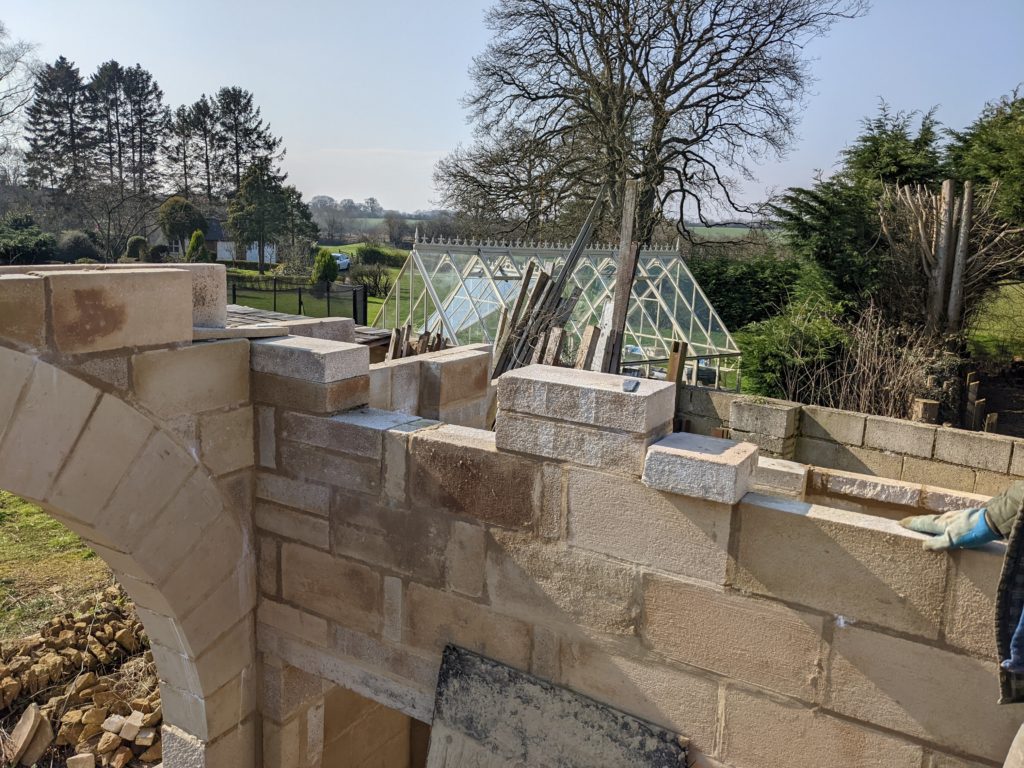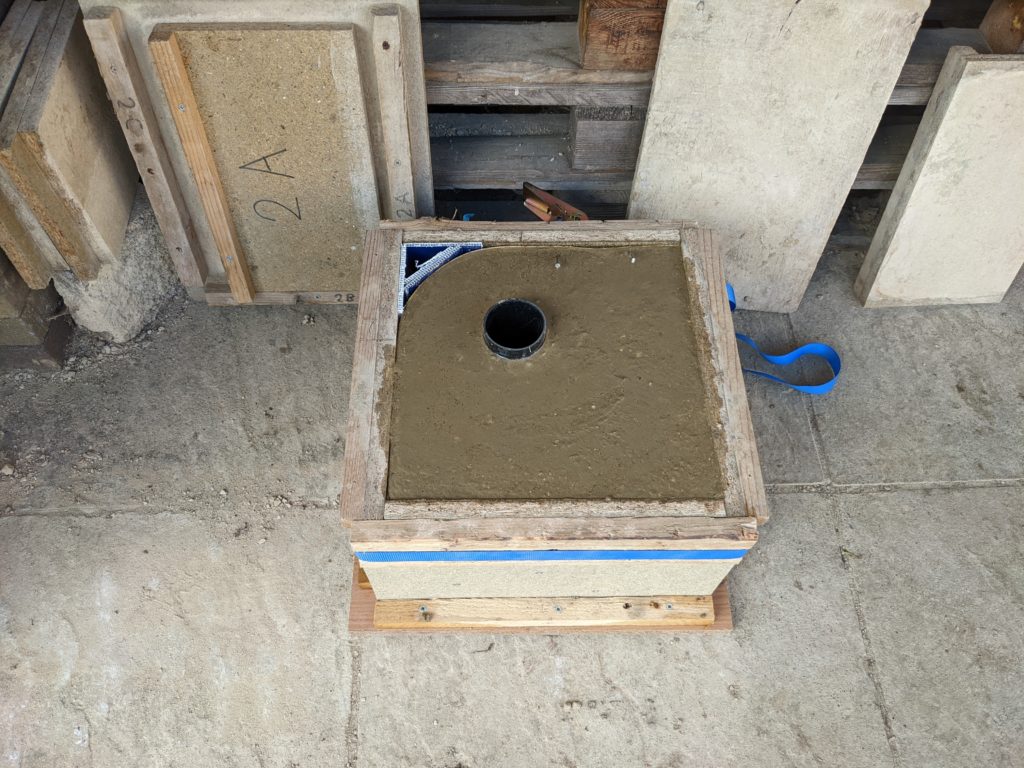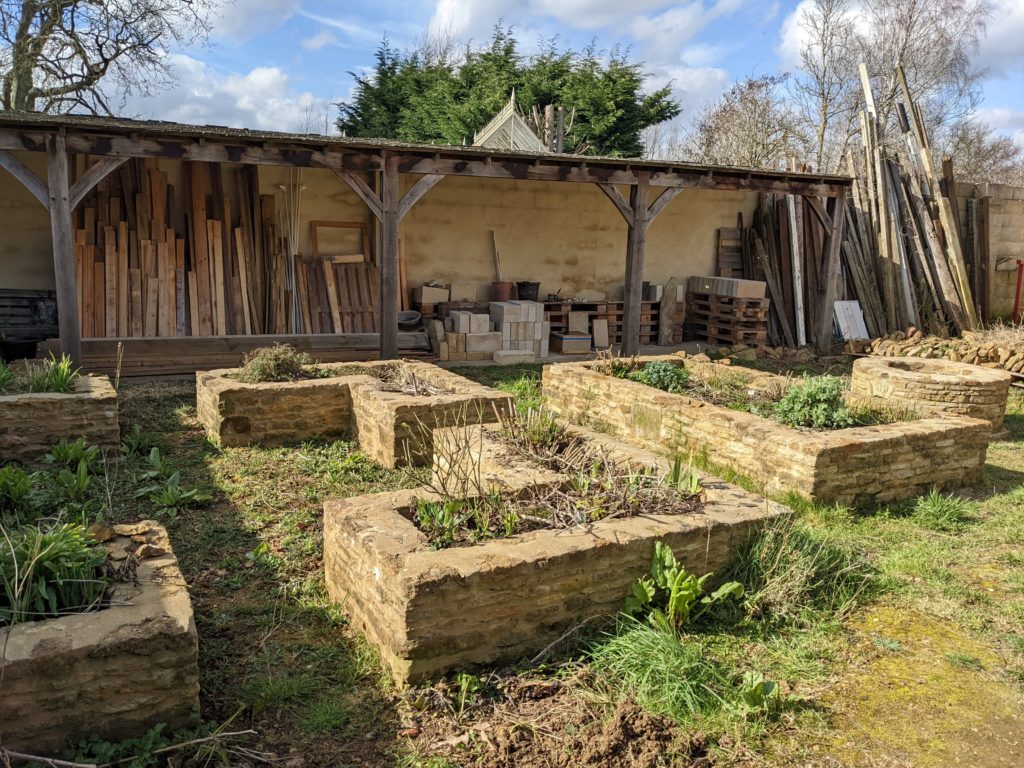 I took advantage of the spring sunshine to cut back the wormwood, southernwood, costmary and some other plants. And to observe how well traditional plants self-seed where you don't want them…
Of course I now feel that we ought to have a real milestone. Out along Green Street perhaps?